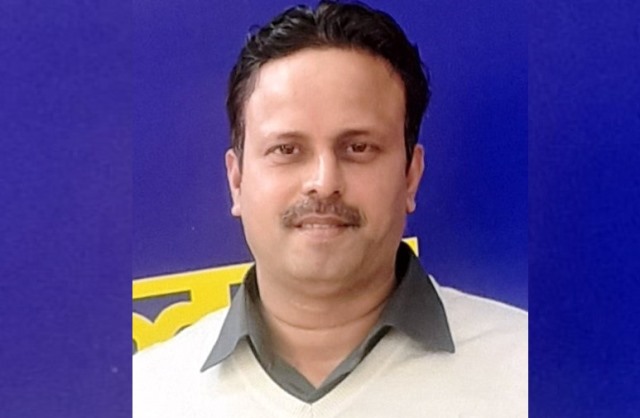 LOK ISSUES
LOK ISSUES
'Chandrayaan Has Made Scientists Heroes, Given A New Career Choice To Youth'
Dr Navneet Kumar Pandey, who teaches mechanical engineering, says success of ISRO's moon mission has made students look beyond civil services or startup ecosystem. His views:
As an academic deeply committed to the pursuit of knowledge and advancement of science, I find myself reflecting on the recent success of India's Chandrayaan mission and its potential impact on the aspirations of our youth. I believe that Chandrayaan's triumph is a beacon of hope that can inspire more students to embrace science as a career choice, diverting their ambitions away from the conventional pursuits of startups or the Indian civil services.
Chandrayaan-3 achieved a significant milestone by successfully soft-landing a rover on the moon's surface. This remarkable feat of engineering and science serves as a testament to the talent and dedication of our country's scientists and engineers. It also highlights the immense possibilities that await those who choose to tread the path of scientific quests.
In a society where the allure of startup culture and the prestigious allure of the IAS has captured the imaginations of countless young minds, Chandrayaan's success can serve as a powerful catalyst for change. The fascination with entrepreneurship often stems from the promise of financial success and the allure of being one's boss. However, science, too, offers the prospect of both intellectual fulfillment and, in some cases, considerable financial rewards. Moreover, the thrill of discovery and the potential to make a profound impact on the world through scientific research are unparalleled.
One of the challenges in convincing students to pursue science has been the perception that it lacks the glamour and recognition of other careers. The IAS, for instance, offers prestige, power, and a chance to influence government policies. While these aspects are undoubtedly appealing, they should not overshadow the fact that science can also be a gateway to societal change and recognition. Chandrayaan's success has garnered international acclaim and highlighted India's prowess in the scientific arena, showcasing that scientists too can be heroes and role models.
ALSO READ: 'Chandrayaan Telecast Promoted Scientific Temper Among Students'
The Chandrayaan mission has not only demonstrated India's technological capabilities but has also opened up numerous opportunities for future exploration and discovery. This, in turn, provides a fertile ground for young scientists to carve out their careers. Whether it be planetary science, space exploration, or related fields, the space sector is brimming with possibilities. This is an exciting time for those considering careers in space science and technology.
Chandrayaan's success can serve as an inspiration for students to pursue a broader range of scientific disciplines, not just those associated with space. From physics and chemistry to biology and environmental science, there is an abundance of opportunities for scientific exploration and innovation. Our country's challenges in areas such as healthcare, clean energy, and sustainable agriculture call for the ingenuity and dedication of young scientists.
To ensure that Chandrayaan's success inspires a new generation of scientists, it is imperative that we take concerted actions. Educational institutions must promote a culture of scientific inquiry and provide ample opportunities for hands-on research experiences. Scholarships, grants, and research fellowships can further incentivize students to pursue scientific careers.
Additionally, the government and private sector should collaborate to create a supportive ecosystem for scientific research and development. Funding, infrastructure, and mentorship programs can help budding scientists thrive in their chosen fields. Furthermore, public outreach efforts should be intensified to raise awareness about the importance of science and its potential for societal transformation.
Chandrayaan's remarkable achievement should serve as a wake-up call for students across the nation. While startup culture and the allure of the IAS are undeniably appealing, a career in science can offer an equally rewarding and impactful path. Chandrayaan's success has illuminated the possibilities that exist within the realm of scientific inquiry and exploration, and it is my hope that this accomplishment will inspire more young minds to pursue careers in science. With the right support and encouragement, India's youth can embark on a journey of discovery, innovation, and excellence, ultimately shaping a brighter future for our nation and the world.
(The narrator is an Associate Professor with Mechanical Engineering Department of JSS Academy of Technical Education)
As told to Deepti Sharma