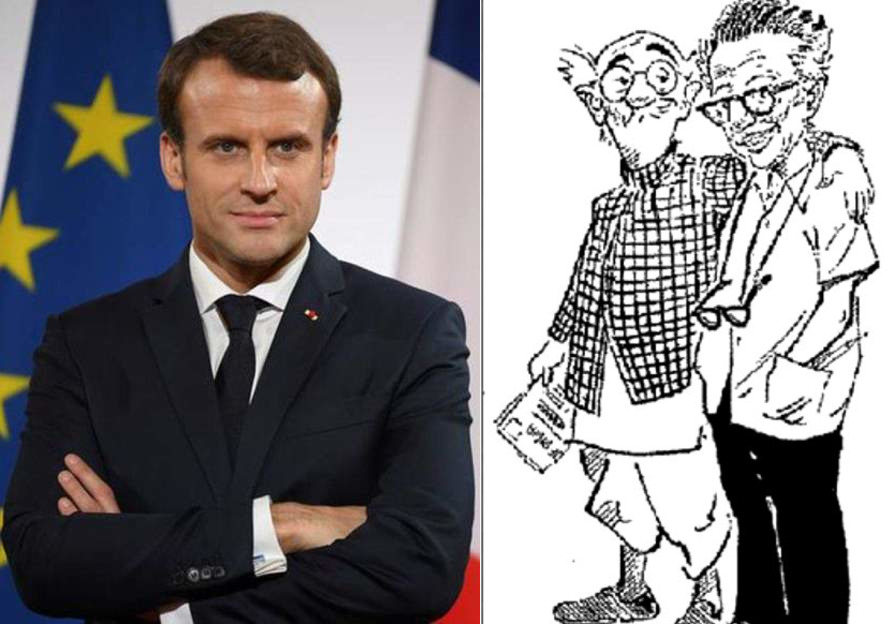 OPINION
OPINION
Charlie Hebdo And The Laxman Rekha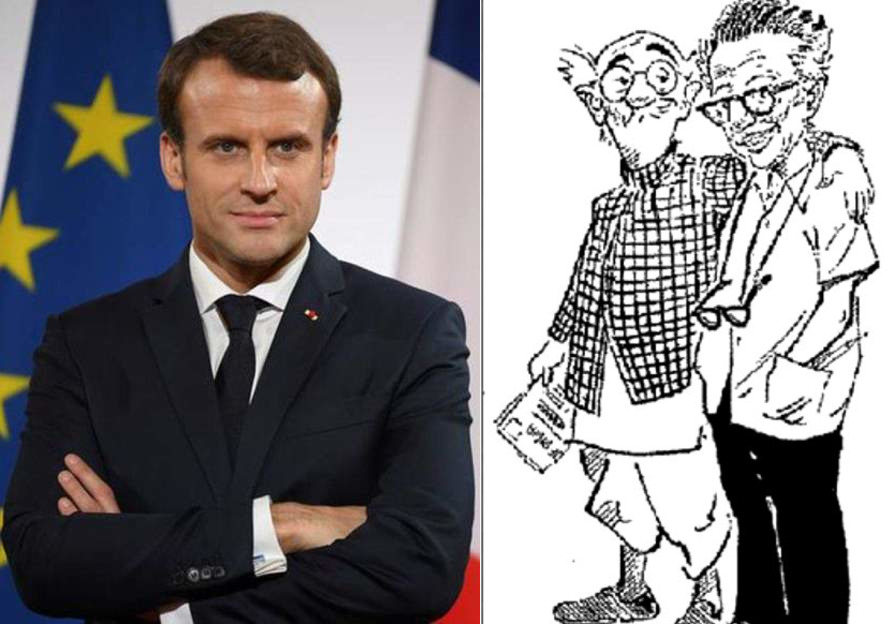 A cartoon is "a simple drawing showing the features of its subjects in a humorously exaggerated way, especially a satirical one in a newspaper or magazine." And a caricature is "a picture, description, or imitation of a person in which certain striking characteristics are exaggerated in order to create a comic or grotesque effect."
One must be naïve to dwell on dictionary meanings of the two, trying to know why and how religion and politics, crusade versus jihad, blasphemy and blood-letting have intruded into what should be a medium of amusing enlightenment.
This naivety seems misplaced in a world that is divided between the Macrons who want unrestrained freedom to draw and write at the risk of hurting sentiments and the Mahathirs who want to avenge that, even with violence.
Macron's France is on edge after the republication in early September of cartoons of the Prophet (PBUH) by the Charlie Hebdo weekly, which was followed by an attack outside its former offices, the beheading of a teacher and an attack on a church in Nice that left three dead. The chain of violence and protests continues, worldwide.
While Macron now 'understands' and 'respects' the anger his calling the perpetrators of violence 'terrorists' has aroused among the Muslim protestors, he resolutely defends the "freedom of expression." Malaysia's former premier Mahathir Mohamad, who advocated "moderate Islam" in the last century, now says his call for "killing of millions of Frenchmen" was "quoted out of context."
For them all, the devil lies in the printed/spoken word, and in the cartoons – or is it the mind at work in these highly polarized times?
Mercifully, some moderate views are also coming forth. Canada's Justin Trudeau defends freedom of expression but says it is "not without limits" and should not "arbitrarily and needlessly hurt certain communities." But this was met with violence in Quebec.
Now, Macron, too, says: "We owe it to ourselves to act with respect for others and to seek not to arbitrarily or unnecessarily injure those with whom we are sharing a society and a planet." Though belated, wise words indeed.
This brings me to India and Indians – warts and all. Muslims in some cities have protested – so also have Bollywood biggies like Javed Akhtar, Shabana Azmi and Naseeruddin Shah, angering many from their community.
Don't go by the current phase, or past aberrations — Indians are generally tolerant, even complacent, and do not respond easily, even to something wrong and unjust. For good or otherwise, this explains why so many who do not belong have made it their home.
The government of Narendra Modi, often accused of dividing people, has rightly condemned violence against the cartoons' publication, but without condoning their controversial content. The underlying message is: why drag in religion (read 'others' religion) to show how free a society you are?
I wish all of them observed the "Laxman Rekha." Referred to in Hindu epic Ramayana as an impregnable line Lakshmana draws asking elder brother Rama's wife Seeta not to cross it while he goes searching for Rama. But she crosses that, and is abducted by Ravana. In modern Indian parlance, it refers to a strict convention or a rule, never to be broken.
I am not referring to Ramayana's red line, but to the modern Indian one that, never really drawn, but was practiced and enunciated by renowned cartoonist R K Laxman.
His lines were indeed, the proverbial "Laxman Rekhas" that told you what is rational. The humour was intrinsic. It stung your mind, but gently. They wove a spider's web that even the intended target would shrug off. They were not like beehive that a bee-lover or even a bee-keeper would dread to go close to.
They were soft and were minimal – indeed, a few strokes, and it did not require any effort to know which character was being drawn and what was the message.
Press in India has for over two centuries been embellished by numerous cartoonists and caricaturists. Indeed, Indian cartooning tradition is a positive one, saying the damnedest thing without being venomous. Abu Abraham, O V Vijayan, Shankar and so many others made scathing comments without hurting.
But, arguably though, none has surpassed Rasipuram Krishnaswami Iyer Laxman. Born on October 2, 1921, he died, aged 93, on January 26, 2015.
For over six decades, five of them spent at the Times of India newspaper, Laxman gave those in power a little rap on the knuckles that was no more than a call to correction. It was never a reprimand.
He spoke through his mascot, the battered and bewildered "common man". Whatever the changes India has undergone, the "common man" continues to symbolise the quintessential Indian.
Anthropologist Ritu G. Khanduri notes, "R. K. Laxman structures his cartoon-news through a plot about corruption and a set of characters. This news is visualized and circulates through the recurring figures of the mantri (minister), the Common Man and the trope of modernity symbolized by the airplane."
Friend and former colleague Arun Vardhan says the lines he drew were soft and light and composite in nature. They reflected a southern Indian mind evolved over millennia, at once secular and humane.
That ethos Laxman contributed to is under grave threat. He thrived when the society was not this polarized. Intolerance has grown, and it is not politics and politicians alone. Social media has 'democratized' opinion – indeed, everyone has an opinion — to express and to defend. It has provided a perceived net of anonymity for the person/s to spew venom or hatred.
Dr Mrinal Chatterjee, Director, Eastern India Centre of the Indian Institute of Mass Communication (IIMC) regularly surveys the media scene, particularly the burgeoning one in several Indian languages. He is pained at the scene all-around but assures me that by and large, the cartooning scene has stayed above the toxicity. But we both wonder, worryingly, for how long?
People are getting tired. Viral on the social media these days is a collage of old Laxman cartoons wherein the "Common man" and his spouse are asking: why have stopped laughing?
Laxman and his era may be past, but each society needs to draw its own "Lakshman Rekha" if it has to survive and leave something good for the posterity.
The writer can be reached at mahendraved07@gmail.com