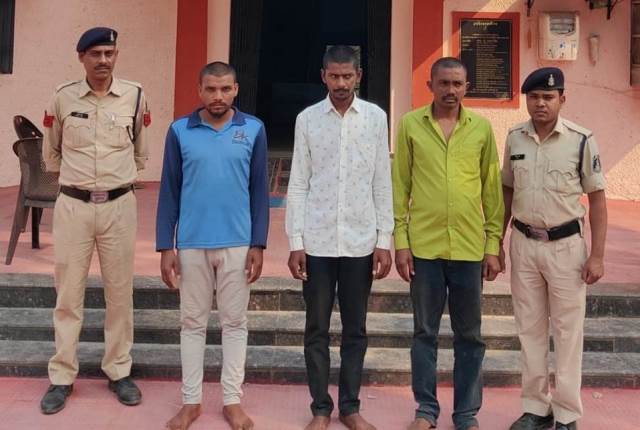 LM NEWS 24
LM NEWS 24
Chhattisgarh Ashram Staff Arrested For Torturing Minor
Caretakers of an ashram in Chhattisgarh's Mahasamund district allegedly thrashed and burnt the face of a minor girl over a petty issue.
The shocking incident took place at Jai Gurudev Manas Ashram located in the district's Baghbahara block recently, said Additional Superintendent of Police (ASP) Akash Rao Giripunje.
A dispute broke out between the minor girl and caretakers over the issue of offering 'Bhog' and the latter allegedly thrashed the former, said the officer, elaborating that the accused persons allegedly burned the face of the minor girl.
Following a complaint received from the victim's brother, police registered an offence against the accused trio and arrested them, ASP Giripunje said.
The arrested accused persons were identified as Sonu Patel, Bhoj Sahu and Rakesh Diwan, the officer added.
The victim was admitted to the hospital where she is under the observation of the doctors, the ASP said.
According to the officer, the victim's brother along with family members visited the ashram on February 20. While the entire family returned back, the minor girl stayed at the ashram. A dispute broke out between the caretakers and the minor girl over the issue of offering 'Bhog' and aggrieved by the incident, the accused trio allegedly thrashed the victim and also burned her face. Moreover, the accused persons allegedly intimidated the victim's brother and asked him not to share the incident with the police.
Based on the investigation findings, police registered an offence against the accused persons and arrested them, the officer said and further informed that a probe in this connection is underway. (ANI)
Read More:http://13.232.95.176/