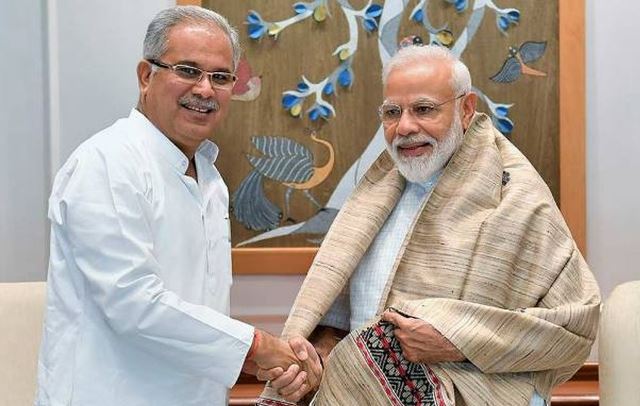 LM NEWS 24
LM NEWS 24
Chhattisgarh CM Meets Modi Over GST Dues, Coal Royalty
Chhattisgarh Chief Minister Bhupesh Baghel on Friday called on Prime Minister Narendra Modi in New Delhi. During the meeting, CM Baghel discussed issues like the conduct of an early census, GST dues, and coal royalty with the Prime Minister.
Speaking to media persons, Baghel told that he has asked the Prime Minister to get the census done soon. Baghel said that there is a problem in the selection of the right beneficiary due to the non-availability of the census after 2011. "Those who should get the benefits are being deprived of the benefits," he said.
CM Baghel said Chhattisgarh has been facing commercial tax revenue deficit. Since June 2022, GST dues amounting to Rs 1,375 crore is pending with the central government.
Baghel further said he also demanded the due royalty of Rs 4,170 crore from the coal blocks.
The Chief Minister said that he has sought cooperation from the Prime Minister for the light metro service to be started from Nava Raipur to Durg.
He informed that the meeting of the fourth Standing Finance Working Group of G20 is going to be held in Chhattisgarh in the month of September. "A discussion was held with the Prime Minister regarding its preparation," he said.
Baghel said that he has assured the Prime Minister of world-class arrangements for the guests of G20. (ANI)
Read More Article: http://13.232.95.176/