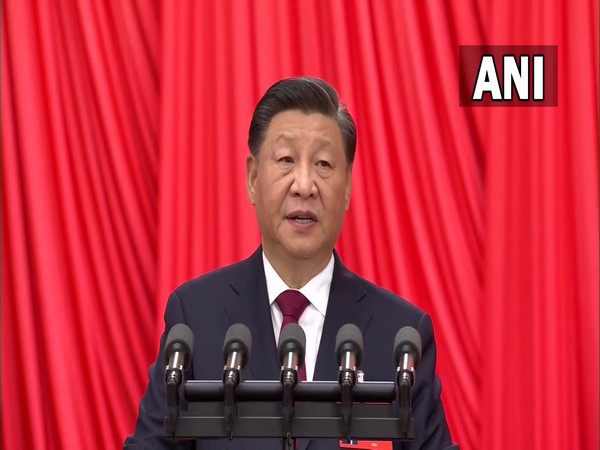 LM NEWS 24
LM NEWS 24
China Facing Tough Challenges Due To COVID-19: Xi
China is facing "tough challenges" as it enters "a new phase" in its COVID-19 response, President Xi Jinping said in his annual new year's address on Saturday
"We have now entered a new phase of COVID response where tough challenges remain," Xi said in his new year message to the nation.
Calling the process of Covid responses "tough challenges," Xi said that with extraordinary efforts, China has prevailed over unprecedented difficulties and challenges.
"In 2022, we successfully convened the 20th National Congress of the Communist Party of China (CPC). An ambitious blueprint has been drawn for building a modern socialist country in all respects and advancing the great rejuvenation of the Chinese nation on all fronts through a Chinese path to modernization, sounding a clarion call of the times for us forging ahead on a new journey," he said.
Talking about the Chinese economy, China's President said that the country's finance has remained the second largest in the world and enjoyed sound development, according to the statement.
He also said that the GDP is expected to exceed 120 trillion yuan for the whole year. Despite a global food crisis, China has secured a bumper harvest for the 19th year in a row, putting the country in a stronger position to ensure the food supply of the Chinese people.
"We have consolidated our gains in poverty elimination and advanced rural revitalization across the board. We have introduced tax and fee cuts and other measures to ease the burden on businesses, and made active efforts to solve the most pressing difficulties of deep concern to the people," Xi said.
Recalling Former Chinese leader Jiang Zemin, who passed away in November, Xi said that he paid high tribute to his towering achievements and noble demeanour, the statement reads.
"Today's China is a country where dreams become a reality. The Beijing Olympic and Paralympic Winter Games concluded with a resounding success. Chinese winter sports athletes gave their all and achieved extraordinary results. Shenzhou-13, Shenzhou-14, and Shenzhou-15 soared into the heavens. China's space station was fully completed and our "home in space" is roving in the deep-blue sky," Xi said.
He further added, " The people's armed forces marked the 95th birthday and all service members are marching confidently on the great journey of building a strong military. China's third aircraft carrier Fujian was launched. C919, China's first large passenger aircraft, was delivered. And the Baihetan hydropower station went into full operation… None of these achievements would have been possible without the sweat and toil of numerous Chinese people. Sparks of talent are coming together, and they are the strength of China!" (ANI)
Read More: http://13.232.95.176