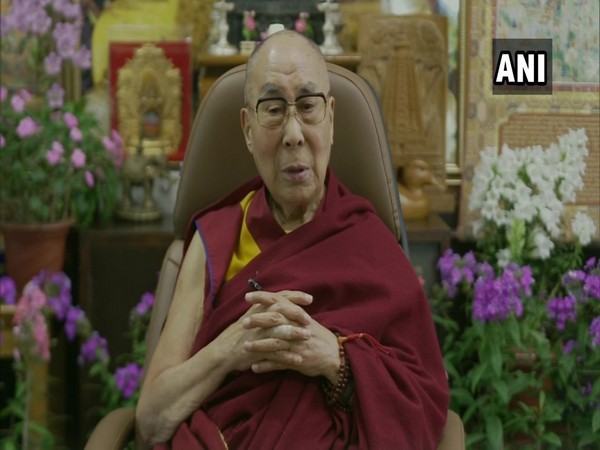 LM NEWS 24
LM NEWS 24
China's Efforts To Destroy Buddhism Won't Succeed: Dalai Lama
In a sharp attack on China's moves to eliminate Buddhism, the Tibetan Spiritual leader Dalai Lama has said China is attempting to target and destroy Buddhism but it won't succeed.
Speaking on the third and last day teaching program at Kalachakra Maidan in Bodh Gaya on Saturday, the Tibetan spiritual leader accused China of considering Buddhism poisonous and of carrying out a systematic campaign to destroy and weed it out from China, by destroying its institutions, but it has totally failed in doing so.
At the Bodh Gaya event Dalai Lama said, "We have strong faith in Buddha dharma, when I visit trans-Himalayan regions, I find local people very devoted to dharma and it is the case in Mongolia and in China too though the system (Chinese government) sees dharma as poison and tried to destroy it, they are not successful. Buddhism was harmed by the Chinese government. Buddhism could not be destroyed by China. Even today, there are many people who believe in Buddhism in China."
Dalai Lama said that the Chinese government destroyed many Buddhist Viharas, but the number of followers of Buddhism has not decreased in China.
He said that many Buddhist monasteries still exist in China and people there have a deep connection with Buddhism.
"Those who are showing faith in me as well as faith in Buddhism must accept the Bodhicitta (spiritual awakening) that I am imparting. Be it Tibetan or Mongolian or China, there are many Buddhist monasteries in China. I have been to China many times. Many Buddha Viharas exist there even today. People have Buddhism and Buddha in their minds. There is a lot of attachment towards Buddhism. The Chinese have an ancient relationship with Buddhism," he said.
He asked to practice Bodhicitta for the benefit of self or others.
"If we look at Tibetan tradition also, Shakyas practice Bodhicitta in Nigama, Bodhicitta keeps the mind and body long and gives longevity. This also gives good sleep. Looking at the welfare of all, nothing can be better than this. Through the practice of Bodhicitta, the evils and sorrows within can be removed," Dalai Lama said.
Arunachal Pradesh Chief Minister Pema Khandu also attended a teaching program by Tibetan spiritual leader Dalai Lama at Kalachakra Maidan in Bodh Gaya on Saturday.
More than 80,000 Buddhist devotees heard the discourse by the Dalai Lama.
A group of high-ranking Sri Lankan Buddhist Monks, who were on a pilgrimage to Bodh Gaya recently, sought his Holiness Dalai Lama's visit to Sri Lanka, which is reeling under a severe economic crisis.
They met the Buddhist spiritual leader the Dalai Lama in Bodh Gaya on December 27 and were overwhelmed by witnessing a large gathering at the holy city.
The high-ranking monk wished the Dalai Lama to visit Sri Lanka and help to overcome the economic hardships his country has been facing currently. (ANI)
Read More: http://13.232.95.176