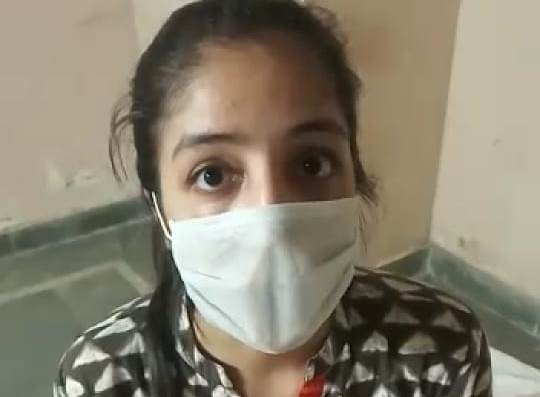 LOK ISSUES
LOK ISSUES
'Choked Toilets, Smelly Bedsheets; Quarantine Was A Jail'
Ria Nanda, an air hostess with a private airliner, had a horrifying experience when she was kept under quarantine at a Hostel in Kasna area of Greater Noida, Uttar Pradesh. Nanda recounts the poor conditions in detail
I am a flight attendant and, I had to travel to Thailand on work. Upon my return, I stayed in Mumbai for a couple of days. This was the period when the Coronavirus situation was turning grim by the day and state governments began to screen flyers seriously. When I reached home in Noida, thanks to my travel history, I was sent to a quarantine center even though I showed no symptoms.
Fourteen members of my family and extended family were also put at this facility, erstwhile a government boys' hostel in Kasna area. The place was filthy to say the least. Washrooms were smelly, Asian commodes were choked, windows and walls had spit stains. The linen was dirty and they wouldn't change the bedsheets for two-three days. Our experience was horrifying.
After spending a couple of days there, I decided to raise my voice against the problems and shot videos of inside and sent it to my friends. As the videos reached the administration, some policemen came shouting inside the unit and asked for our mobile phones. They rudely scolded us for shooting videos and snatched phones from some of those they suspected of having shot the film.
We also craved for decent food. The staff deployed was unruly and the cleaners could be seen spitting here and there. Despite numerous complaints, nothing moved. After four days of trauma, things got a little better and some sanitization started. However, the condition of toilets remained the same. The algae on the floor made it dangerous for us to step in.
While the test reports were awaited, we repeatedly requested the authorities to shift us to some better place, even home quarantine, but it fell on deaf ears. Finally, nearly a week after we were quarantined, the test reports came negative and we were released from the centre. It was like leaving a jail. We hugged each other and rushed home.
I believe the government must take care of those who are being quarantined. The facilities at these centers are minimal. They lack basic amenities, even cleanliness. What if a person, who is not infected to Coronavirus, falls sick due to substandard hygiene?
There must be a humanitarian approach in putting people in quarantine. The government cannot treat quarantined people like criminals. My father, mother and all members of extended family suffered due to this. We are taking all precautions to avoid contamination from CoViD-19 but if the government doesn't take care of the quarantine facilities, our efforts will go in vain. We all have to fight this pandemic together, after all.