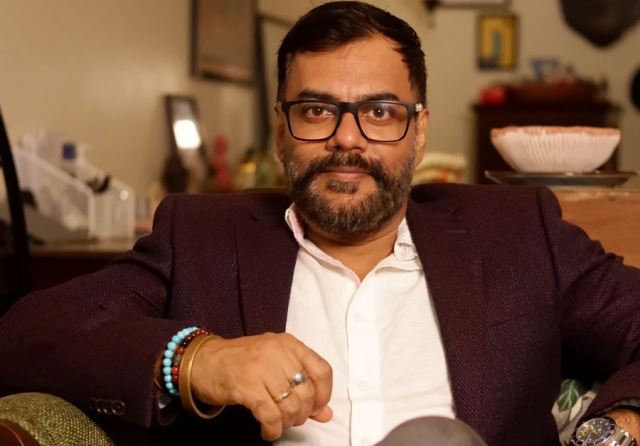 LOK ISSUES
LOK ISSUES
'Cinema Audience Is Evolving Thanks To OTT; Content Must Follow The Curve'
Niraj Kumar Mishra, an independent filmmaker and writer, shares his views about Indian cinema, its dynamics – the good, bad and the ugly.
The digital revolution has changed the dynamics of storytelling. Videos are everywhere, from YouTube to Instagram to Facebook. Reels and podcasts have taken over the world. And definitely, the race for audio-visual storytelling has entered a new phase of revolution. In the midst of all this chaos, big players have upped the game and opened up a bigger market with direct-to-digital content. Old formats like theatrical films and satellite television are now struggling. And this worldwide phenomenon has entered India like never before.
The bigger the demand, the bigger the supply, and the bigger the opportunity. And it definitely has opened the doors for new talent. We must feel blessed that those closed doors are gradually opening up. But the bigger question is: are we compromising with content since both the demand and the supply is high?
Television to OTT transition. The transition occurred with the expectation of top quality delivery. People who are masters at delivering quantity mostly fail to deliver quality. This is exactly what happened when OTT madness began. Loads of people with a TV mindset migrated to OTT; unfortunately, out of those, only a limited number are capable of thinking quality. Most of them don't even understand the basic nature of a story; mostly, they fail to identify whether it's a web series, a limited series, a film, or a TV show. Result: out of 100 shows, we hardly notice a couple of good or watchable content. Amid the substantial number of shows or films, only a couple of works click with the audience. We definitely need to get out of our comfort zones to address the elephant in the room.
Talent vs Agencies. These days, loads of talent agencies are mushrooming in the industry across the country. These management pass-outs haven't done anything creative in their limited career graph, but they do the filtering process for actors. Result: continuous disasters at the box office. It's like a car mechanic being assigned to treat a human heart. Very few are sensible enough to understand the content. And because of that, loads of good stories never reach the actors.
ALSO READ: 'A New Movement Is Shaping Up On OTT Platform'
In fact, the quality of the stories doesn't matter; they only focus on people with top-notch credentials, and the studio backs them up so that they get their commission without any hassle in less time. For them, neither talent nor actors matter; only remuneration and their cuts. In such a scenario, disasters are inevitable, careers are ruined, and so is the business of the industry.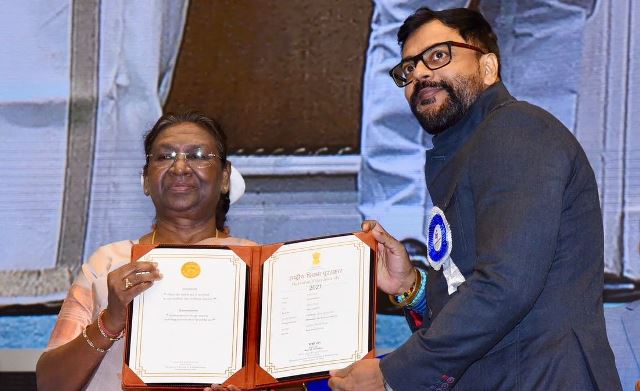 Nepotism and lobbying. In the ocean of opportunities, creamy jobs are getting re-routed either to princes and princesses or well-connected lobbyists and courtiers. Talent is not a priority. This does not mean that nepotism doesn't give us good talents. Ranbir Kapoor and Alia Bhatt are brilliant actors; there are brilliant directors and writers too. But unfortunately, that also has a lower percentage compared to the rest.
Established directors and producers give opportunity to their 'yes ministers'. We need to have democracy when we filter talent. In the business of art, business shouldn't be the first priority. I'm reiterating, any compromise with the art is bad for business.
Writing and business. Nobody sees things beyond Friday. This year, three mega hits hit the market: blockbuster movies, and Bollywood is back into business. But, we can't deny the fact that all three films were badly written. Two rode on the business skills and stardom of SRK, and another one on the recollection of larger-than-life character Tara Singh and the inorganic, on-screen nationalism. With the same budget and same story flow, we could've written better screenplays!
One of the studio heads once told me, "You get a face for your film; we won't even ask for the script". It was a shocking revelation. We forget that good writing is the foundation of any form of storytelling.
Voice Vs. Entertainment Business. Evolution is the key for the longevity of any business, and in the entertainment business, we need to give priority to unique voices, out-of-the-box and never-heard-before stories. Unfortunately, in India, we haven't gone beyond Salim-Javed; there is no innovation, only project set-up and formula films customized for Box Office.
The audience is now exposed to world content; their choices are evolving. With an ever-evolving audience, we must bring diversity on board. We need more original stories with seamless telling.
The real responsibility lies on us—the talent, the actors, the directors, and the producers. We have to relentlessly peruse the changing dynamics of world cinema, constantly learn and pick unique styles of storytelling, and give opportunity to unique voices. Put honesty and excellence in originals; that's all we need, and yes, I also pledge to bring that revolution!
(The narrator has produced and directed Samanantar, a feature film which won the 'Best Feature Film – Maithili' at the 69th National Awards 2023)
As told to Deepa Gupta
For more details visit us: https://lokmarg.com/