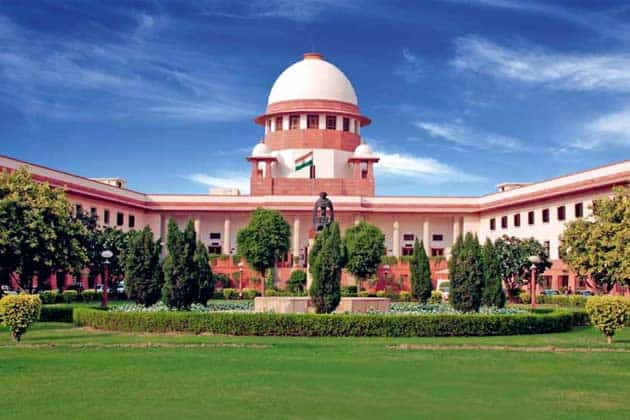 LM NEWS 24
LM NEWS 24
CJI office is 'public authority' under RTI Act, rules SC
The Supreme Court on Wednesday ruled that the office of the Chief Justice of India (CJI) is "public authority" under the purview of the transparency law, Right to Information Act (RTI) and observed that the transparency does not undermine judicial independence.
A five-judge Constitution Bench of the apex court gave the verdict while upholding the 2010 judgment of the Delhi High Court which ruled that office of the CJI comes under the purview of the RTI.
"Public interest demands that transparency is maintained," the apex court said, adding that transparency strengthens the judicial independence.
The top court ruled that the right to privacy and confidentiality is an important aspect and it has to be balanced. The bench said that there has to be a balance between the right to information and the right to privacy as well as confidentiality and independence of the judiciary.
The five-judge Constitution Bench comprises Chief Justice Ranjan Gogoi, Justice NV Ramana, Justice DY Chandrachud, Justice Deepak Gupta and Justice Sanjiv Khanna.
The court had reserved the order in the case on April 4.
The issue arose from an appeal filed by the Supreme Court Secretary-General against the January 2010 judgment of the Delhi High Court that declared the CJI's office a "public authority" within the meaning of Section 2(h) of the RTI Act, 2005.
Advocate Prashant Bhushan, appearing for Subhash Chandra Aggarwal, who had sought details under RTI, had argued that the court has favoured transparency, through various judgments, even before the RTI Act was brought in. But when it comes to cases relating to transparency of the court itself, the "court has not been very forthcoming," Bhushan said.
He added that disclosure of the information is the best safeguard to ensure the right people get appointment and disclosure must be in the public and has to be for the public.
Bhushan had stressed on the need for transparency in the appointment and transfer of judges.
"Process of appointment and transfers is shrouded in mystery. It remains a sacred ritual and its mystery confined to a handful of people," Bhushan said, adding that the possibility cannot be ruled out that the process may result in "wrong appointment or transfer and may lead to nepotism".
ANI