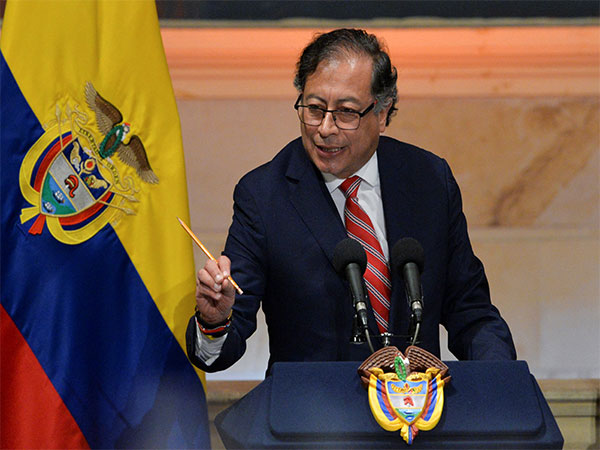 LM NEWS 24
LM NEWS 24
Colombia: President's Son Arrested For Money Laundering
The son of Colombian President Gustavo Petro was arrested on the charges of money laundering and illicit enrichment, Al Jazeera reported.
This arrest came as a part of the high-profile probe into the funds that Nicolas Petro allegedly collected during last year's election campaign
In a statement, the chief prosecutor's office said Petro and his ex-wife Daysuris Vazquez were taken into custody on orders of a court in Bogota at about 6 am (local time) on Saturday.
The office said once produced before a judge, prosecutors would seek their provisional detention as it investigates the two over allegations of money laundering, reported Al Jazeera.
Talking about the case, President Petro said he would not interfere with the probe.
"As an individual and father, it pains me to see so much self-destruction and one of my sons going to jail," Petro wrote on social media.
"As president of the republic, I've assured the chief prosecutor's office that it will have all of the guarantees so it can proceed according to the law," he added.
He tweeted further that as a person and as a father, so much self-destruction hurts him a lot and the fact that one of his sons goes to jail. He also ensured that as a President, the prosecution has all the guarantees on my part to proceed in accordance with the law.
"I wish my son luck and strength. May these events forge your character and may you reflect on your own mistakes," the Colombian President said in a tweet.
The arrest of Nicolas Petro is a major blow to the government, which has been buffeted by conservative attacks and struggled to maintain bipartisan support for Colombia in the United States, a key ally, reported Al Jazeera.
Earlier, last month, Gustavo Petro won the election, according to preliminary results, setting the third-largest nation in Latin America on a radically new path, New York Times reported.
"Colombians, today the majority of citizens have chosen the other candidate," he told his supporters in Bucaramanga, adding, "As I said during the campaign, I accept the results of this election." (ANI)
Read More: http://13.232.95.176/