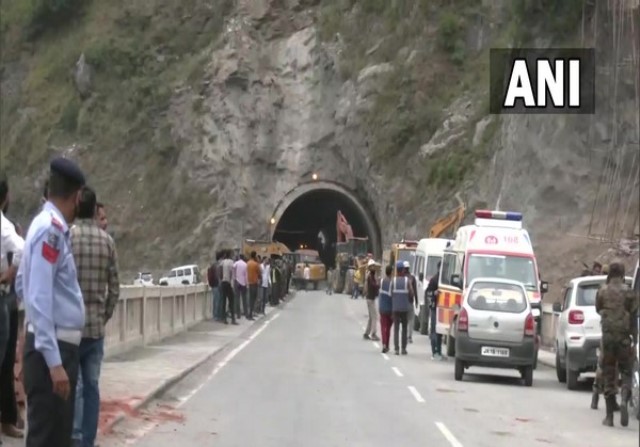 LM NEWS 24
LM NEWS 24
Communication Established, All Trapped Labourers Safe: Uttarkashi Tunnel
Amid the continuing rescue operation, all workers, who were trapped after a portion of an under-construction tunnel in Uttarkashi collapsed days back, are safe, an official informed on Tuesday.
Uttarkashi Chief Development Officer Gaurav Kumar said communication with the trapped workers was established at 10 am on Tuesday.
Speaking to ANI on Tuesday, Kumar said, "I went inside the tunnel a short while back. We have established communication with the trapped workers and are in constant touch with them. Communication with them was established at 10 am today. We can confirm that all are safe and sound. We are ensuring a continuous supply of food, water and oxygen to the workers and the CMO (chief medical officer) has also arranged for some medicines. We are catering to their basic needs. The rescue operation is also progressing satisfactorily and we are in the process of inserting (steel) pipes (into the collapsed portion of the tunnel to rescue the trapped workers). We are making good progress and are hopeful of bringing them out safely soon."
The 4,531-metre-long Silkyara Tunnel is being constructed at a cost of Rs 853.79 crore.
A portion of the under-construction tunnel between Silkyara and Dandalgaon on the Brahmakhal-Yamunotri national highway collapsed in the early hours of November 12, entrapping 40 labourers.
Meanwhile, the Uttarakhand government constituted a six-member expert committee to probe the cause of the collapse.
Rescuers are in the process of inserting large-diameter steel pipes into the debris-filled tunnel using an auger drilling machine in a bid to create a passage through which the workers could be brought out safely. (ANI)
For more details visit us: https://lokmarg.com/