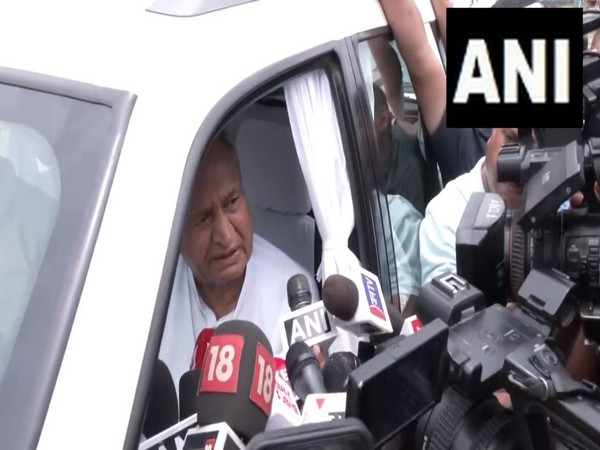 LM NEWS 24
LM NEWS 24
Comparing Rajasthan With Manipur Is Only Politics: Gehlot
Days after the burnt body of a minor girl was found in Rajasthan's Bhilwara, Chief Minister Ashok Gehlot on Saturday said that 4 to 5 people were arrested after the incident came to light and that "comparing Rajasthan with Manipur is only politics".
While speaking about the incident, Chief Minister Gehlot said, that "Rajasthan in terms of action is number one among all the states. After the burnt body of a minor girl was found in Bhilwara, Yesterday, the police arrested the 4-5 accused at night. What else the police will do?"
CM Gehlot also said, on Manipur incidents, Prime Minister has committed a huge blunder.
"To dilute the Manipur incidents, where Prime Minister Narendra Modi and Home Minister Amit Shah have created a huge blunder. As a formality only, you can visit there, it's been 80 to 85 days since Manipur is burning, Three to four thousand FIRs have been registered," CM added.
"Two local communities have become enemies of each other in their own state. They are carrying weapons, taken by loot or given by the Police, including AK-47," Gehlot also said.
"You are comparing Rajasthan and Chattisgarh with Manipur, it is only Politics, and we don't approve of it," CM said.
Prime Minister earlier in the month took a dig at the Congress-ruled states of Rajasthan and Chhattisgarh over crimes against women, while denouncing a strip-naked horror video that went viral a day before the start of the monsoon session of Parliament showing two women in Manipur being assaulted and molested, triggering outrage and condemnation.
The state assembly elections in Rajasthan are due to be held later this year. (ANI)
Read More: http://13.232.95.176/