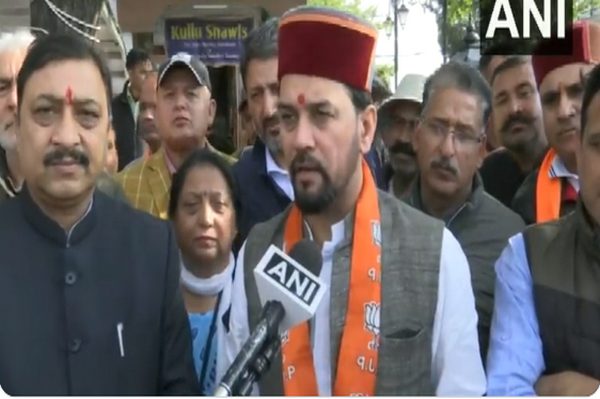 LM NEWS 24
LM NEWS 24
Cong Should Apologise To Nation: Anurag On Kharge's Poisonous Snake Remarks
Slamming Congress president Mallikarjun Kharge for his controversial remarks against Prime Minister Narendra Modi, Union Minister Anurag Thakur on Thursday said Kharge made the statement because no one accepted him as the chief of his party.
He demanded Congress' apology over Kharge's remarks.
"Congress made Mallikarjun Kharge the party president but nobody considers him that, so he thought of giving a statement which is worse than that given by Sonia Gandhi. Congress should apologise to the nation," Thakur said.
Bharatiya Janata Party (BJP) leader and Union Minister Shobha Karandlaje demanded Kharge's apology.
"Mallikarjun Kharge is a senior leader and president of Congress. What does he want to tell the world? Narendra Modi is the Prime Minister of our country and the whole world respects him and using such language for PM shows the level to which Congress has stooped. We want him (Kharge) to apologize to the country," Karandlaje said.
Congress chief Mallikarjun Kharge while addressing a public meeting in Kalaburagi on Thursday said, "PM Modi is like a 'poisonous snake', you might think it is poison or not. If you lick it, you are dead.
However as controversy sparked, Kharge clarified his earlier remark on PM Modi. He said his remarks were meant for the BJP and not for the Prime Minister.
"It was not meant for PM Modi, what I meant was BJP's ideology is 'like a snake'. I never said this personally for PM Modi, what I said was their ideology is like a snake and if you try to touch it, your death is certain," said Kharge.
BJP and Congress are at loggerheads at poll-bound Karnataka. The polls for the 224-seat assembly are slated to take place on May 10 and the counting will take place on May 13. (ANI)
Read More: http://13.232.95.176/