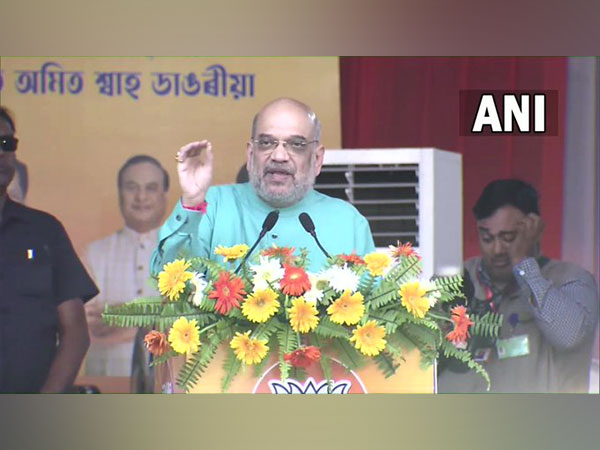 LM NEWS 24
LM NEWS 24
Cong Wants To Dig Grave Of Modi: Shah
Coming down heavily on the Congress, Union Home Minister Amit Shah on Tuesday said that Congressmen want to dig the grave of that Prime Minister who made India famous all over the world and who ended terrorism in the North East.
Addressing Bharatiya Janata Party workers at the foundation stone laying ceremony for the BJP Dibrugarh office, Shah said, "The Prime Minister who made India famous all over the world, and who secured India, ended terrorism from the North East, expedited the development of North East, by visiting it over 50 times, who brought many types of schemes in North East, for that PM, these Congressmen are saying 'Modi Teri Kabr Khudegi' (Modi, your grave will be dug)."
He said that 130 crore people of the country and all my Assam people are praying day and night for PM Modi's long life. "The more you abuse, the more the lotus (BJP's party symbol) will bloom.
Referring to the recently concluded North East polls in Tripura, Meghalaya and Nagaland, Shah said that the BJP is an ally of the ruling government in all three States, while the Congress got wiped out of the State despite Rahul Gandhi's nationwide Yatra.
"Once upon a time, the North East was considered to be the bastion of Congress, now the party has been wiped out from here despite Rahul Gandhi's Yatra," the Home Minister said.
Taking note of Rahul Gandhi's critical speeches on foreign shores, Shah said if Gandhi continues to follow the same path, then the grand old party will be wiped out of the country.
"Rahul Baba Abhi Bhi Samajh Jaao, Abhi North East Mein Supda Saaf Hua Hai, Yahi Raaste Par Chale To Deshbhar Mein Supda Saaf Ho Jaayega," he said.
Earlier on Monday, Shah launched the 'Vibrant Villages Programme' in Arunachal Pradesh's Kibithoo and said "No one can encroach even pin's tip worth of our land" and that "no one has the power to cast an evil eye on us".
The Home Minister said that no one can cast their "evil eye" on India in today's time as the Indo-Tibetan Border Police and Indian Army are guarding the borders. (ANI)
Read More: http://13.232.95.176/