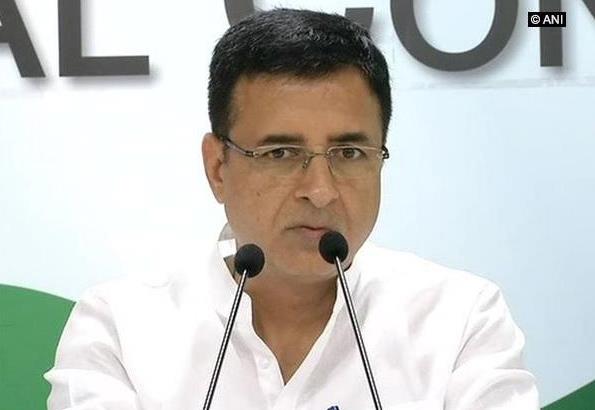 LM NEWS 24
LM NEWS 24
Congress Calls Modi As Anti-Kannadiga For Not Heling 31 Tribals In Sudan
Congress national spokesperson and the party's in-charge for the upcoming Karnataka Assembly polls, Randeep Surjewala, on Tuesday claimed the BJP government at the Centre has made no effort to rescue 31 tribals from Karnataka who are stuck as violence rages in Sudan.
Labelling Prime Minister Narendra Modi and Karnataka Chief Minister Basavaraj Bommai as "Anti-Kannadiga" in a no-holds-barred attack on the ruling party ahead of the May 10 polls, Surjewala put out a tweet stating, "31 Kannadigas of Hakki Pikki Tribe have been left stranded in the civil war in Sudan. The Anti-Kannadiga Modi Govt has left them to their fate, instead of evacuating and ensuring their safe return. Where are Mr. Prahlad Joshi and Shobha Karandje and BJP M.P's? SHAME ON U MR. BOMMAI!"
No official statement has yet been released by the Ministry of External Affairs on the Congress leader's claim.
At least 180 civilians have been killed while more than 1,800 civilians and combatants injured in fighting between Sudan's military and the country's main paramilitary force, according to the United Nations envoy to Sudan, Volker Perthes, The New York Times reported.
According to NYT, the fighting has left many of the five million residents of the capital, Khartoum, stranded at home without electricity or water as they marked the last few days of Ramzan, the Muslim holy month when many fast daily from dawn until dusk.
Overwhelmed medical facilities have been targeted, including a major medical centre northeast of Khartoum that was shelled, evacuated and shut down. More than a dozen hospitals have shuttered, according to NYT.
The Ministry of External Affairs in view of the current clashes between the Sudanese army and the paramilitary Rapid Support Forces (RSF) on Monday set up a Control Room to provide information and assistance to Indians.
The Ministry of External Affairs, taking cognizance of the ongoing clashes in the African country, on Monday set up a Control Room to provide information and assistance.
"In view of the current situation in Sudan, a Control Room has been set up at the Ministry of External Affairs to provide information and assistance," read the MEA press release.
The ministry further shared the Coordinates of the Control Room, email and phone numbers for information on Indians stuck in Sudan.
"Phone: 1800 11 8797 (Toll free) +91-11-23012113; +91-11-23014104; +91-11-23017905; Mobile: +91 9968291988 and Email: situationroom@mea.gov.in," shared the release. (ANI)
Read More: http://13.232.95.176/