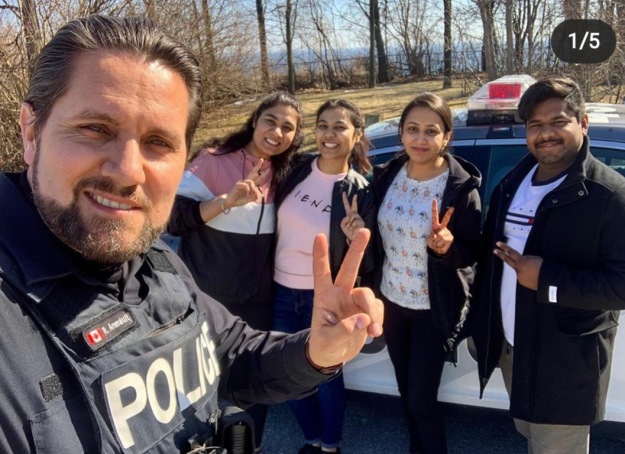 LOK ISSUES
LOK ISSUES
'Connecting With Community Is True Policing'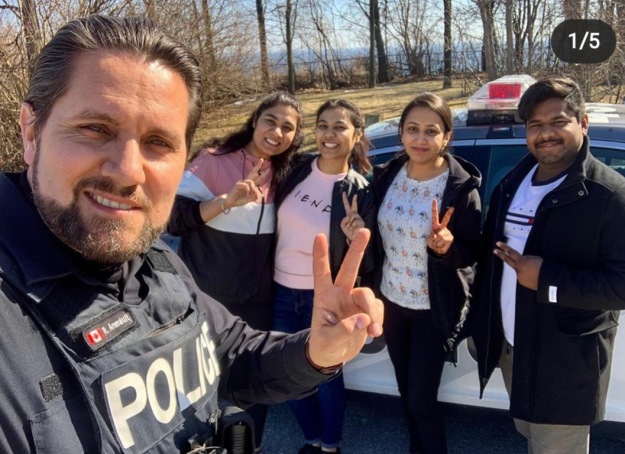 A frontline officer with Toronto Police for 20 years, Randall Arsenault uses social media in engaging with the community. A celeb among Indo-Canadians, Arsenault shares his journey as a cop
I was born in Scarborough and grew up seeing my father serving as a cop in Toronto. To be honest, I never wanted to be a police officer. However, that changed when my father was transferred to the Aboriginal Peacekeeping Unit. It was the first time I saw my dad in a community role, which required him to engage with the community. I thought that this was something I could do.
The term community policing was new then and I did not realize that the police did that kind of work. I saw the way my dad interacted with communities and how it brought a positive impact within them. Today, it has been 20 years in service and I have come to love my role in community policing.
Social Media & Policing
I am a primary response officer (a street-cop). Ten years ago I entered the role of a school resource officer. That is when social media was taking off. I found it cool. But a lot of police services around the world are using it in a very robotic manner; I add a bit of my personality to it. I feel this is how people got connected to it.
Some of my best videos were never planned. Sometimes, when my car is parked I often get approached by people and they come to greet me. It is generally an impromptu decision to make a video with them. Mostly, the person shooting the video is also a passer-by from the community.
But social media is not the only tool in community policing. Each time I enter a mall or a café, I choose to interact with people. I say hello to children, greet the youth and the elderly.
Popularity Among Indo-Canadians
I have seen the Indian community grow Scarborough. Over the years, I have taken a liking to the Indian cuisine. I feel breaking the bread is the best way to know the people. Sometimes, we get a noise complaint and on turning up we find it to be an Indian wedding. For some it is just noise, but I find it amazing to see girls and boys in ceremonial dresses and enjoying a function without any alcohol.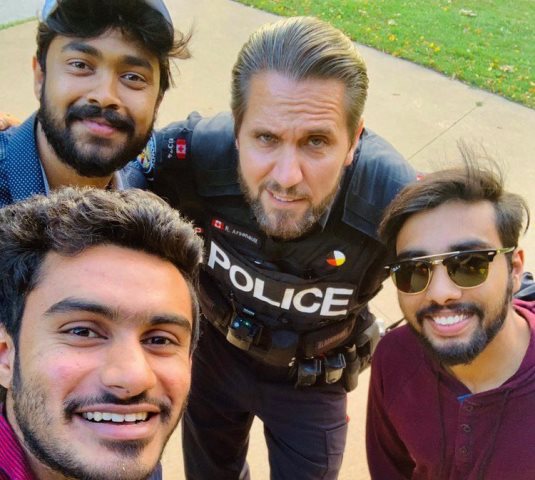 Once, I was driving by and I saw this boy from the south-Asian community waving at me. I turned my car around and stopped to interact with the boy. We learnt from his parents that he wanted to be a cop. We put the boy in our police car, took photos, which his parents posted on their Instagram page. Their relatives back home were surprised to know that this is how the police are in Canada.
People ask if I have a strategy, but honestly there is none. When I have spare time, I have a little bit of fun. I am not a professional speaker, I mumble, I go off track and I think that is what attracts people. We talk about humanizing the badge and it has certainly worked for me.
If my whole account was simply entertainment with no educational content, it would not be fair of my role as a cop and I would just be seen as a stupid-funny cop. And if social media was purely educational and there was no fun element then people would not respond to it. I feel that using social media I have developed a good connect with the community and when the time comes to put the serious message like in the case of a missing child or some other situation, the people are more likely to respond to that.
People are attracted to people and not attracted to logos or a brand or a police service logo. People want to see a human face to the message.
I am often asked why does one particular community reflect more in my videos and if I am being inclusive consciously. These questions take me back because I am not doing this consciously. But if I work in a community which is mostly inter-racial and that is who is seeing me online and interacting with me, it is naturally going to be the way it is.
I get a lot of questions on whether I ever make an actual arrest or do some real cop work too. I find this thinking archaic, for a part of my role is crime prevention and engaging with the community. Just because I am engaging differently doesn't mean there is anything wrong with what I am doing. I use social media because it suits my personality. When I attend the radio calls and I show up, people are surprised that I am the same cop who they see on TikTok, Instagram or Twitter.