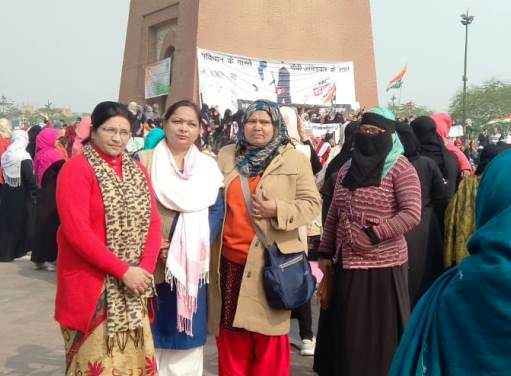 LOK ISSUES
LOK ISSUES
'Cops Bully Us, BJP Shames Us… But Ghanta Ghar Protest Is On'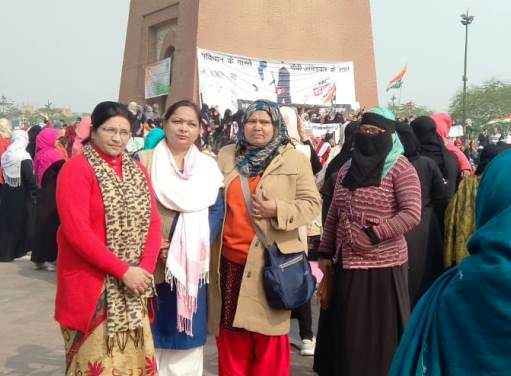 Husan Ara, 46, has been at the forefront of anti-CAA protests at Ghanta Ghar Chowk in Lucknow. Ara invokes Ganga-Jamuni tehzeeb to protest CAA
The women-led protests at Lucknow's Ghanta Ghar saw only around eight of us women when the demonstration started on Thursday (January 16). But soon the numbers swelled and now there are thousands of people joining us each day. You know why?
Because Lucknow is at the heart of what is known as the Ganga-Jamuni tehzeeb and also a place where art forms are literally worshipped. So when Lucknow comes down on the streets, things will begin to change for the better.
The police have been after us since day one. When they saw that using the lathi and teargas on peaceful protesters didn't work, they started using other measures to trouble the protesters. They took away our blankets inhumanely, our chatais (straw carpet) too. They cut the ropes used to erect makeshift shamiyanas (tents) so that we remain in the cold at night. They didn't allow men to help us to lift heavy objects. FIRs have been registered against 150 people in Lucknow. But we are unfazed.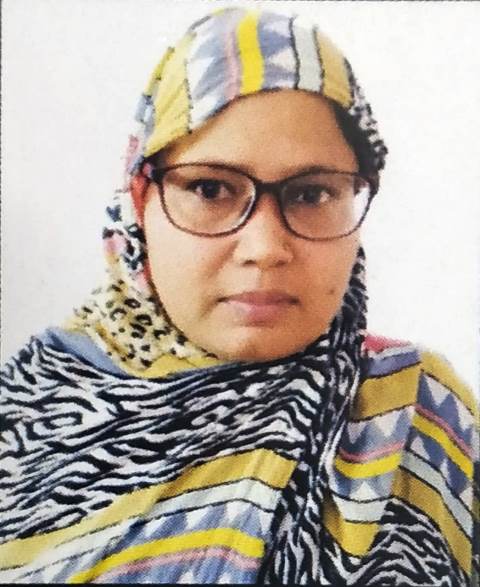 We have decided, much like our sisters at Shaheen Bagh in New Delhi, to continue with our protest till the government listens to us. I have been working as a social activist for nearly 15 years and I can assure you that the Indian social fabric is too strong to be damaged by Citizenship Amendment Act or NRC (National Register of Citizen). NRC and CAA are deeply divisive, no matter what the government claims on the surface. And what's with treating your own citizens like this?
BJP leader Amit Malviya claimed that women in Shaheen Bagh were coming to protest for ₹500 and a plate of biryani. Wasim Rizvi (Chairman of the Shia Waqf Board) said that women who were protesting at Ghanta Ghar were badkirdar (of easy virtue). We know these things will be thrown at us, but we as women can handle all of it. I have openly challenged him to come to the protest site and have a debate with me.
As one of the people who have been here since the beginning, I make sure women don't get scared. I use humour as a tool to keep their morale up. Also, we have decided kay iss protest me hum kissi rajneeti karne wale ko uski rotiyan senkne nahi denge (we won't allow any politician to further personal agendas).
It is heartening to see men (both rich and poor) drop their wives to the protest site and then wait outside till the time they want to return. This protest has not only done away with religious differences, it has also cut the gender barrier and turned men and women into allies. Now the differences have vanished – no one is a man or woman, Hindu or Muslim, young or old, rich or poor. We are all just pro-secularism.
I have asked the protesters to appeal to the humanity of those who are on the opposite side or even the police. When ordinary people start getting scared of throngs of police women, I tell them they are here to protect us. We even gave roses to the police on duty. We also share our food with them, because in the end they are humans too. I wish the government initiated dialogues with the common people.
I am also happy that art is being used so widely as a medium of protest. Art helps your point reach more people instinctively. Also, we have created an art area for kids who accompany their mothers and we let them colour and then display the finished pieces. Avadh has been a patron of arts for long and we will make sure that this new generation learns the art of deshbhakti and standing up for their rights from the very basic, ground root level.