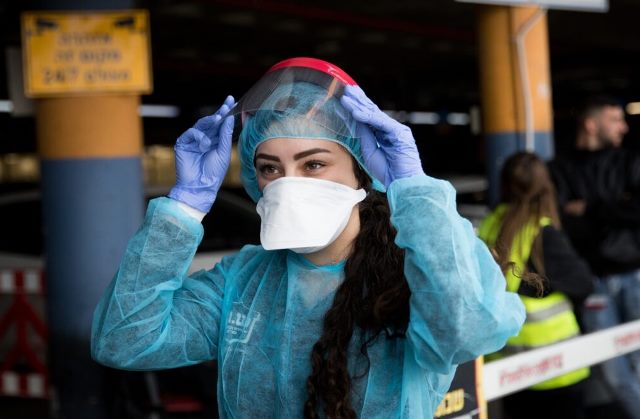 LM NEWS 24
LM NEWS 24
Coronavirus Cases Mount To 81, IPL Matches Postponed
The Union Ministry of Health and Family Welfare on Friday said that so far 81 confirmed cases of coronavirus have been reported in India out of which 64 are Indians, and the rest are foreign nationals. In light of the pandemic various sporting events, including highly popular IPL series, were cancelled in the country.
Lav Agarwal, Joint Secretary, Health and Family Welfare Ministry, while briefing media here, said: "Till now, there are 81 confirmed cases of coronavirus in India, out of which 64 are Indians, 16 Italians and one Canadian national."
"Contact tracing of these cases is being actively pursued. So far, this has led to the identification of more than 4,000 contacts, who have been put under surveillance," he added.
The government has brought 42,296 passengers under community surveillance, out of which 2,559 were symptomatic and 522 hospitalised including 17 foreign nationals.
"So far the Government of India has evacuated 1,031 persons including 48 nationals from countries such as Maldives, Myanmar, Bangladesh, United States, America, Madagascar, Srilanka, Nepal, South Africa, and Peru," said Agarwal.
Meanwhile, the Board of Control for Cricket in India (BCCI) on Friday decided to postpone the Indian Premier League (IPL) to April 15, 2020, as a precautionary measure against the ongoing COVID-19 situation.
There was speculation as to what the board will decide amidst the ongoing coronavirus scare, and finally postponing the tournament came up as the solution.
"The BCCI is concerned and sensitive about all its stakeholders, and public health in general, and it is taking all necessary steps to ensure that, all people related to IPL including fans have a safe cricketing experience," the BCCI said in an official statement.
The board has also assured that it will work in unison with the Sports Ministry and will adhere to the guidelines issued.
Earlier in the day, Delhi's Deputy Chief Minister, Manish Sisodia announced that all sporting activities, including the Indian Premier League (IPL), attracting a large crowd turnout have been banned amidst the coronavirus outbreak.
"Sports activities, seminars, conferences, we have decided to shut them. No sports event including IPL would be allowed in Delhi until the next order. Coronavirus is spreading, we have decided to maintain social distance, IPL is a big event, many people come from various corners, I would also like to appeal to the people," Deputy Chief Minister of Delhi, Manish Sisodia, told reporters