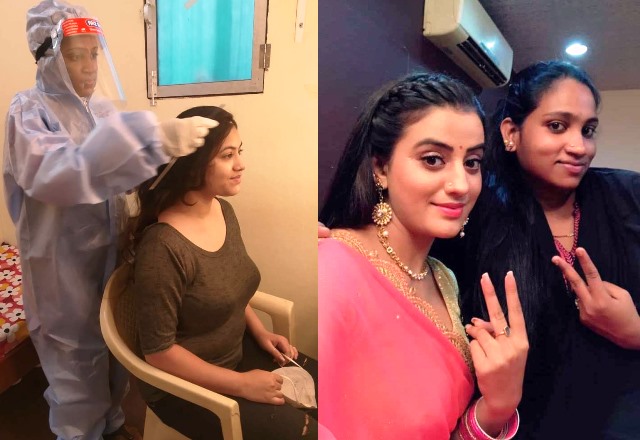 LOK ISSUES
LOK ISSUES
'Covid-19 Has Completely Changed Our Work Style'
Muskan Ansari (30), a make-up artist and hairstylist, says the cinema and TV world has gone through a sea change amid Covid-19. Strict social distancing and sanitising are maintained on every set.
I was born and brought up in Mumbai and am well aware about how this maximum city works at a fast pace. I have been working as a make-up artist and hairstylist for TV and movies production houses for the last ten years. But the way coronavirus outbreak brought our industry and the city to a standstill was unprecedented.
As luck would have it, I had gone to visit my in-laws in Bihar for a short stay when the lockdown was announced. I had left instructions for my junior staff about how to handle the work in my absence. Little did I know there would be no work at all for the next three months! To say that we were all dismayed would be an understatement.
Mumbai saw a huge number of positive cases and it left me wondering when I would be able to reach Mumbai and restart work. The only positive outcome was I got to spend a lot of time with my family and my twins, a daughter and a son.
Shooting finally restarted around June 25 and it has been nearly a month since I was able to get back into the groove. Currently, I am working on a popular television show on Colours TV channel called Choti Sardaarni. The work culture has undergone a sea change due to the pandemic. Earlier, during breaks, it would be chai pe charcha, and now it has turned into kaadhe (herbal concoction) pe charcha. And we maintain strict social distancing. I wear a complete body suit with face shield and gloves et al while doing the hair and makeup up of artists.
Each item (like earrings, brushes used for make up etc.) is sanitized before use. Everyone's temperature is checked at regular intervals. Sanitizers are placed at multiple spots on the set. Everyone wears masks except during the shooting. Children are not allowed on the set and writers have been advised to keep the script in such a way that there is less proximity among actors and yet the story remains entertaining.
I was supposed to start working on the next season of Kaun Banega Crorepati from next month but the show's star anchor, Mr Amitabh Bachchan and his family have tested positive for coronavirus. I pray for them to get well soon and restart the shooting again.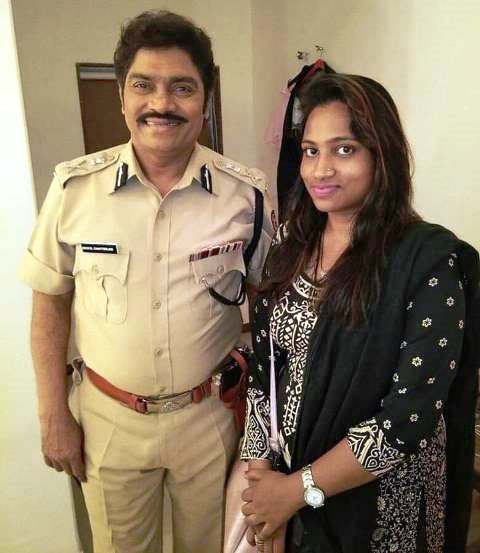 Two subjects dominate the discussion in our industry: Coronavirus and Sushant Singh Rajput's death. I worked with Rajput during Pavitra Rishta and find him to be a kind-hearted person. And I see post-pandemic, people have become more generous. This period has given people ample reasons and time to look inwards, sabke dil bhi bahut saaf ho gaye hain (Now everyone's conscience is clear).
I can't wait for this pandemic to get over as a vaccine seems to be appearing on the horizon. It would be lovely to work with a free mind and without a body suit. I absolutely love working with artists who have good comic timing, and are always optimistic about life. Laughter is the best medicine, pandemic or no pandemic. This is the reason Johnny and Jamie Lever are my favourite actors to have worked with.