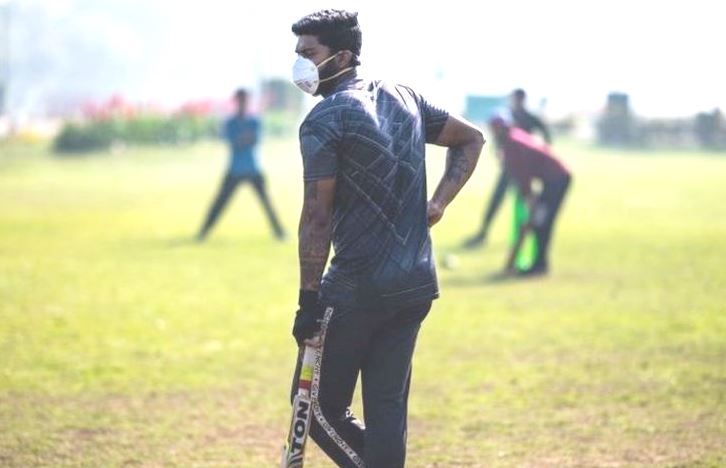 OPINION
OPINION
Covid-19 Has Maimed Sports Fraternity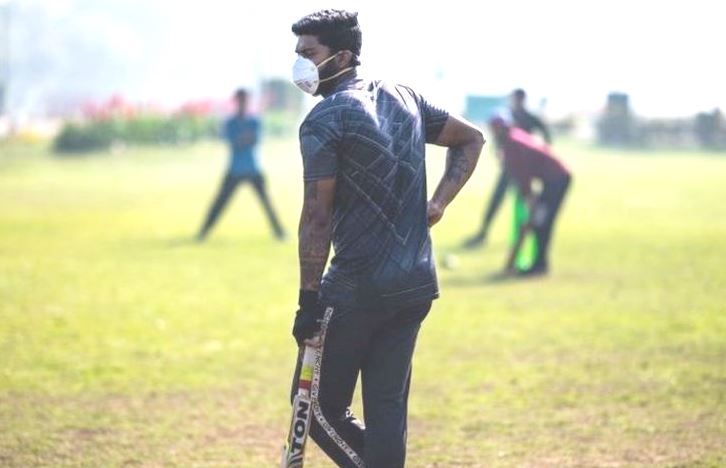 If you thought Covid-19 has played havoc only with daily activities in India since this March, spare a thought for those whose life revolves around sport. The last six months have been one of turmoil for athletes, be it those competing at the international level, national level or local level in various cities, big and small.
The resumption of sporting activity, which has been permitted by the Ministry of Home Affairs since June-July, is only for the elite athletes training for the postponed Tokyo Olympics. Even those in the development group are facing immense problems in training, as several stadia and sports complexes remain shut. In the case of venues which are open, coaching has not been allowed, which is quite baffling.
It is easy to blame the number of rising Covid-19 cases in the country for sporting activities to come to a screeching halt. However, where the government has wanted to help, it has done so with a large heart, with permission being granted for conducting the Indian Premier League in Dubai, Abu Dhabi and Sharjah.
To be sure, when one talks of sport in India, one immediately thinks of cricket. Yes, cricket remains the No. 1 sport but to stifle other sport at all levels is something grossly unfair.
On social media, we see Union Sports Minister Kiren Rijiju singing paeans day in and day out about Fit India Movement and how a fit nation is a healthy nation. All this is nothing more than lip service, as playing sport has become impossible.
A common grouse among sport lovers is, if so much planning can be done by the government for the IPL, why ignore all other sporting activity. Sports minister Kiren Rijiju would do well to answer it.
Lakhs of coaches, assistant coaches, sports venue administrators, ground staff and related personnel have been made to suffer immense financial losses in India today. Not only have they been unable to ply their trade, minus coaching schemes in place, their revenue and reserves have dried up.
LokMarg spoke to some coaches, and the reactions from coaches who have helped produce national champions was one of huge distress. Surinder Khanna, former India wicket-keeper batsman, who lives in South Delhi, and former Test cricketer Madan Lal said that shutting cricket academies so long was painful.
"I have cricket academies, and with no permission to run coaching programmes, the financial impact is huge. How long can one pay coaches and groundsmen? There is no revenue model for sustaining the academies and I do not know how long this will continue. An entire season has been wiped out and so many young cricketers with talent have been hit," said Khanna. Madan Lal echoed the sentiment: "Parents are reluctant to send children, so cricket academies are in a state of inertia."
In Delhi alone and the neighbouring NCR region, there are thousands of academies in cricket, football, tennis, badminton, table tennis and other sport. "I have my coaching centres in DDA complexes and we have not been allowed to impart coaching. When every activity has been opened up, it is baffling why academies should not function," said senior tennis coach Vinod Kumar.
Badminton coach Malvinder Dhillon was more emphatic in his observations. "Summers are the best time for young kids to learn the sport. Covid-19 has done immense damage to the entire season. Still, there is no answer as to why coaching should not be allowed. We are ready to follow the guidelines but there is huge confusion, as a result of which, academies cannot function," said Dhillon.
The worst hit are the swimmers. While permission has been given for pubs, gyms, malls and Metros to run, swimming pools have been shut for over six months. If the fear is of contamination in the pool, then the authorities need to realise that a higher chlorine content in water does help in providing a safer atmosphere. Abroad, in Europe and the United States of America, swimming pools were never shut even during the peak onset of Coronavirus.
At the school, college and university level, sporting activity has ceased. It has killed an entire year and many budding sportspersons have no idea how they can make up for a lost year. The worst hit will be students who hope to do well in sport and then hope to find small jobs.
This year, admission to universities is expected to take place without any seats being allotted to sports quota aspirants. If at all admissions take place under sports quota, it will be only on the basis of national certificates the students hold and no open trials. The advantage with trials is it gives a chance to weed out dubious certificate holders. However, this time, no thought has been given to this aspect.
With respect to the elite athletes in India, from athletics to boxing, and hockey to weightlifting, national camps have sprung to life slowly but suffered due to increasing cases of COVID-19. From National Institute of Sports (NIS) Patiala to the elite Sports Authority of India (SAI) centre in Bengaluru, camps have not been able to build up intensity due to the pandemic.
Athletes who are supposed to be physically stronger, with better immunity, are struggling to hit peak form. In athletics, the parent federation (AFI) has kept the athletes in Patiala under close watch under a sort of bio bubble. With a bit of luck, once normal train services resume, Patiala could host a few national events.
The same could be tried out in Bengaluru as well as for the men's and women's hockey teams training for the Tokyo Olympics. They need match practice and sharpness. Nobody knows how this will take shape, as Covid-19 continues to rage.
All talk of a bio-bubble is good but it does not mean an athlete or coach will never be affected by the virus. It is a matter of chance, despite best efforts, that you could still contract the deadly virus. The bottom line is that preparations must go on, SOPs (standard operating procedures) followed, and hope one day there will eventually be herd immunity in India.
At local level, players without competition and coaches drawing small salaries have virtually quit. Some have turned into vegetable sellers in Delhi and others have chosen to drive e-rickshaws or autos. They are doing this out of compulsion and do not want to be identified out of shame.
What is appalling in a place like Delhi is that the central government and the state government has done nothing for sportsmen and coaches. Each day, more athletes are losing hope as survival has become so tough.
For many, sport was a dream to become a champion like Virat Kohli or PV Sindhu. Sadly, Covid-19 has not only ruined their dreams but even leading a normal life filled with sporting activity has become impossible. It is anybody's guess how long this trend will continue.
At the school level, almost all kids attend Zoom classes and so on. But the time lost, when they should have been on the playgrounds, can never be recovered. It would not be a bad idea to encourage children to play a sport in their own neighbourhood so that they do not become couch potatoes. This is something which schools need to plan for in Zoom meetings.