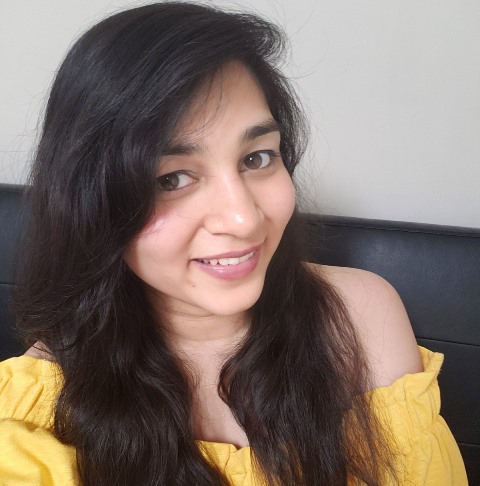 LOK ISSUES
LOK ISSUES
'Covid-19 Is The Time To Give Back To Our Community'
Konpal Mishra, 28, an e-commerce manager in Mississauga, Canada, says she was supported by Indian community to settle down in a foreign country. It is payback time for her now.
I too was once an immigrant in this country (Canada). I know how overwhelming it can be for anyone landing in a foreign land and settle down! When I first moved to Mississauga, I found help and support from my friends and colleagues who made sure that I settled well. They had helped me set my house, even let me borrow their belongings
So, when I was approached by a female friend for help in her moving to Canada, I decided it was payback time. The current Covid-19 crisis has made the process more complex and demanding. But this time has also taught us to stand together as a community and help each other.
While moving to a new country, a person does a lot of planning to look for a suitable accommodation, essential supplies, paperwork etc but shifting in the time of a pandemic can require additional care and support.
My friend told me that due to Covid-19, it was mandatory for the newcomers to show the authorities a proof of pre-booked, non-sharing space to go through two-week isolation. Along with that one had to also share a detailed plan ensuring regular supply of groceries and medicines during these times.
The bread and breakfast inns are the most affordable option in the beginning for any new immigrant. However, due to the pre-requisite quarantine norm, they have been reluctant in renting their spaces for self-isolation.
My first job was to look for suitable options for my friend's prospective accommodation. I learnt that many landlords were taking advantage of the pandemic and resorting to irresponsible overcharging, even imposing inconvenient conditions on the people looking for spaces to quarantine. I decided to personally visit each accommodation that was on the table.
Travelling from Mississauga to Toronto daily can be exhausting. For two weeks, I drove every day to look for houses. It was very important for me to find the right house for my friends because if the landlord does not turn out to be a good host, it would only add to the inconvenience during self-isolation.
Fortunately, the house we finalised had a humble landlord who was happy to issue a letter of accommodation for the authorities. He also allowed me to stock groceries and other supplies in the apartment even before my friend could move in.
Next was shopping for medicines, groceries and other essentials for our new guest. A few visits to the supermarket saw this through. Everything fell in place in the nick of time and I felt relieved that my friend will not have to go through any hardship during her self-isolation period.
Many asked me why I went out of the way to help a friend, and the only answer I had was that it could have been me in her place. It is the spirit of giving back to the community that motivated me to help a friend in the Covid-19 pandemic. As a community, we all have a collective responsibility to step up and extend support to all those in need.