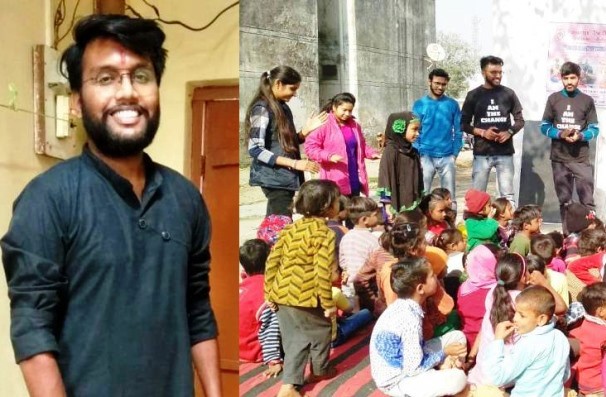 LOK ISSUES
LOK ISSUES
'Covid-19 Severely Impacted Poor Children's Education'
Deepanshu Saini, 23, project manager of Parivartan, The Change, an NGO working for the education of poor children, recounts how Covid-19 affected their programmes and how they dealt with the challenges
As the Covid-19 pandemic is showing no signs of slowing down, many parents are anxious if an entire academic session of their children will be wasted. Now, spare a thought for the school children from the underprivileged background. Losing one academic year carries the risk of these children dropping out for good. It is one thing to get a poor child admitted to school, under right to education law, but it is more important is that his education is sustained till a respectable level.
This is where Parivartan, The Change, an NGO I work for, steps in. We prepare children in a way that they are admitted to government-run schools under RTE and continue to shine in studies thereto. With the help of our team-members, I have been running a child education programme called Pa8shaala since 2017, two years after our NGO was founded.
This programme is aimed at mainstreaming those poor children who show promise in learning. The selection is made through camps in several localities, which can be attended by any child, irrespective of their age and gender. Those who turn up consistently and are keen to learn are mainstreamed. We get them admitted to local government schools.
The current outreach of Pa8shaala is around 18,000 children across cities. In Moradabad (UP), which is my work area, 535 students have so far been chosen to be mainstreamed from across 10 branches and we have managed to get 320 students admitted to schools so far. Here we are talking of the poorest of the poor children, who are vulnerable to low-grade labour and drug abuse.
However, the Covid-19 outbreak disrupted our schedule. Moradabad was declared a hot-spot which restricted our movement and interactions with the children. For the first four months, we couldn't do much except keeping the children motivated over short calls and making sure that they revised what they had studied earlier.
We surveyed slums to see if we could conduct online classes but most households did not have smartphones. Besides, many children were helping their parents with household chores and keeping their premises clean. Social distancing can be a challenge in a small town slum.
As soon as the lockdown was relaxed, our team members resumed the education programme all over again. Documentation of the children for schools admissions was the most difficult part. Government offices had only selective staff coming in as did the pragya kendras where Aadhar cards are made and updated. Many of the ward councillors were either unwilling to work or uncooperative, possibly due to fear of contagion.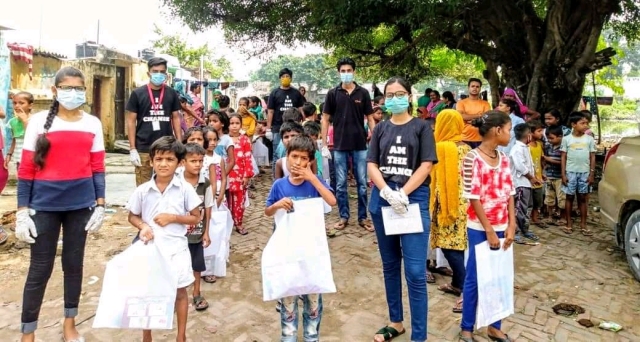 In many schools, officials suffered from a presumption that slum children drop out in the first academic year itself. At one such school, we were even asked to file an affidavit that these children would not drop out of school. With the courts not functioning to capacity, these requirements burdened us further. Many migrant labourers had come back from big cities during the pandemic and their children were anxious to get admission in schools.
Normally, we provide study kits as part of the Pa8shaala programme but during pandemic we also provided these children and their families with dry ration, daily use items and hygiene products. I hope people understand the importance of education and worked collectively to ensure that every child gets formally educated. Just because a child's parents decided to move from Mumbai to Moradabad during the pandemic doesn't mean their education should suffer.