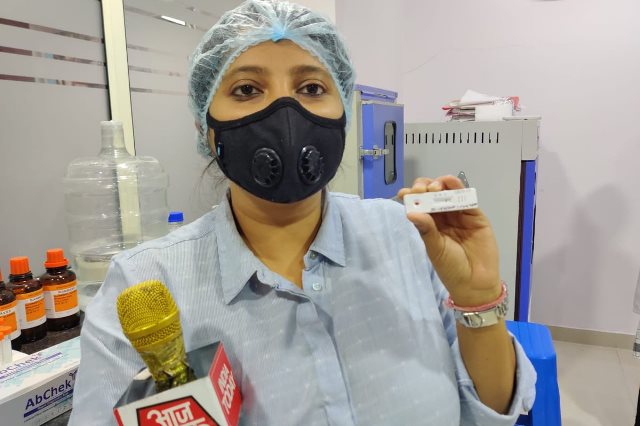 OPINION
OPINION
Covid Is A Crisis But Also An Opportunity For Indian Media
A huge fall-out of the COVID pandemic has been the impact on Indian mainstream media. With overall economic activity declining, one of the first factors to have affected the media is the sharp drop in advertising, the revenue from which is the mainstay of Indian media outlets, particularly print. The fall in advertising revenue has been so huge that leading Indian media brands have resorted to many drastic measures to reduce their costs. Print publications, already reeling from slowing advertising revenues, have been the worst hit. In several newsrooms across the country, this has meant retrenchments and salary cuts, and, in many cases, both.
How bad is the situation? WARC, a London-based market intelligence agency, estimates that global advertising spend could fall by 8.1% ($49.6 billion) to $563 billion this year because of big cuts in investment across product and services categories. According to WARC's projections, which are based on analysis of data from 96 countries, traditional media—cinema, outdoor advertising, newspapers, magazines, radio and TV–will be hit the hardest. In North America, which accounts for nearly 40% of global adspend, advertising revenues are estimated to decline by 3.7% ($8.5%). In Asia-Pacific, it is set to fall by 7.7% ($14.4 billion); in Europe, the forecast says the drop will be 12.2% ($18.1 billion).
Interestingly, while in most markets the adspends are trending negatively, in India, according to WARC's data, adspends will still grow in 2020, not by a lot but a little. In 2019, advertising revenues in India grew by 5%; WARC estimates that in 2020, it could grow by 0.7% to a total of $9.4 billion. This is significant in a global scenario where nearly every large market is set to shrink.
It could be too early to assess the full impact of the ongoing pandemic. For one, it is still raging. And in India, particularly in dense urban hotspots, despite a lockdown imposed in late March, infections have been spreading. And the resurgence of a second phase of outbreaks cannot be ruled out. Yet, there could be a glimmer of hope in the Indian media landscape. Where other comparable markets are shrinking, adspends in India are still set to grow.
India's print media publications have been hit severely and the quick response to that has been the recent bouts of layoffs, wage cuts and, in many cases, measures to cut costs by reducing the size (or pages) of publications. The fact is that print media in India was already in dire straits: advertising from some of the biggest sectors such as education, real estate and financial services had begun shrinking long before the COVID pandemic began. Partly it was because of sluggish activity in these sectors but also because many advertisers moved online, which can be more cost-effective for them.
Indian publications, including the biggest media groups in the country have been grappling with the challenge they face from online media for more than a decade now. Every publication has an online presence but few have been able to work out business models that could work. Paywalls and subscription-led models have largely not been successful because it is a very small proportion of readers who are willing to pay significant amounts to read publications online. And, although online advertising is growing, the revenues are still nowhere near the levels that could cover the costs of maintaining large newsrooms.
Newsrooms at many Indian publications are huge in terms of the number of journalists employed. These are fixed costs that are high and require revenues commensurate with those. Indian newspapers have cover prices that are low. For instance, the price of a newspaper hardly covers the cost being delivered to a reader's door and is a piffling amount compared to the cost of producing and printing it. This has been the principal bane of Indian print media. As a result, it is difficult to charge readers to read online when they are used to getting news/content at dirt cheap prices.
Interestingly, however, the ongoing crisis could be the wake-up call that Indian media, particularly print publications, direly need. Even if the salary and job cuts may be knee-jerk reactions that smack of short-termism—after all, the economy is likely to bounce back after a while and sectors such as healthcare, well-being, and e-commerce could be new advertising sources—the current crisis is probably an opportune time for Indian media to re-strategise.
It is a time for media owners to introspect and find new ways of providing content. Specialised online multi-media publications that target specific interest groups is one avenue that could be explored. There could be many ways to do that. A few to ponder: reducing the size of bloated newsrooms and replacing them with smaller ones with professionals equipped with higher area expertise; hyper-local online publications that address smaller areas within cities or suburbs; more investments in multimedia content production capabilities; and collaborations between media brands.
Therefore, for Indian media this COVID-induced downcycle could be the source of opportunities. Opportunities to spot new sectors and trends that could emerge out of the changes in social behaviour; opportunities to use online platforms, including social media more effectively; and, of course, opportunities to take a close and hard look at junking the past and thinking of new ways to conduct the business of content generation and distribution.