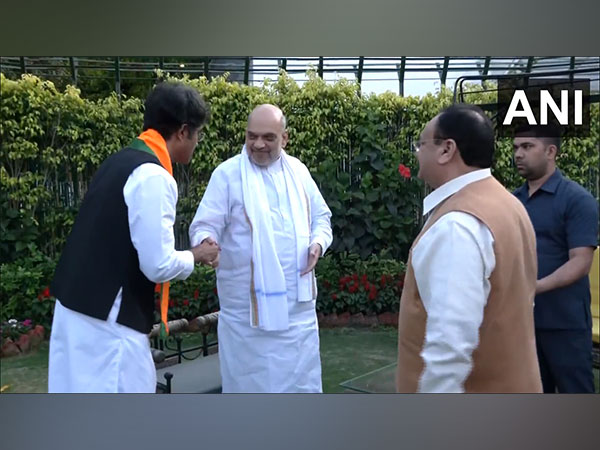 LM NEWS 24
LM NEWS 24
CR Kesavan Meets Shah, Nadda After Joining BJP
Former Congress leader CR Kesavan met Union Home Minister Amit Shah and Bharatiya Janata Party (BJP) national president JP Nadda at Nadda's residence in Delhi on Saturday after joining the party.
Earlier on the day, Kesavan who is the great-grandson of India's first Indian Governor-General, C Rajagopalachari joined the BJP.
Speaking to reporters after his saffron switch, Kesavan said, "I wish to thank the BJP for having inducted me into the world's largest political party, and, that too, on a day when our PM is scheduled to visit Tamil Nadu."
"PM Modi's people-centric policies, corruption-free governance and reform-led inclusive development agenda have transformed India from a fragile economy to the fifth largest economy in the world," he said.
Kesavan resigned from Congress on February 23, saying that he has not even seen vestiges of the values that made him work for the party with dedication for over two decades.
Kesavan shared his resignation letter to Congress president Mallikarjun Kharge on Twitter saying he could no longer concur with "what the party symbolises, stands for or seeks to propagate".
The former Congress leader also thanked Sonia Gandhi for the responsibilities assigned to him saying that he forged cherished friendships in the party that will remain.
His resignation came within a month of the desertion by former Union minister AK Antony's son, Anil Antony, who parted ways with the party after coming out in support of Prime Minister Narendra Modi over the controversial BBC documentary series.
Anil Antony joined the BJP on April 6, in the presence of Union Ministers Piyush Goyal and V Muraleedharan. Kerala BJP chief K Surendran and senior party leaders Tarun Chugh and Anil Baluni were also present on the occasion. (ANI)
Read More: http://13.232.95.176/