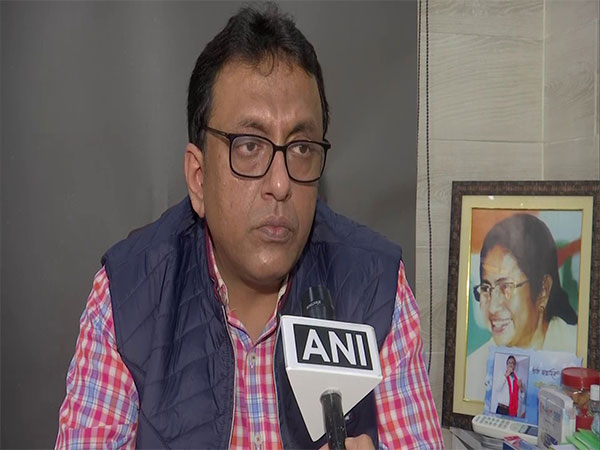 LM NEWS 24
LM NEWS 24
Crores Will Be Recovered If BJP Leaders Are Raided: TMC's Santanu Sen
Crores of rupees will be recovered if houses of Bharatiya Janata Party national and West Bengal leaders are raided, claimed Trinamool Congress MP Santanu Sen on Friday.
Sen's remarks came a day after nearly Rs 15 crore cash was recovered, according to the officials, in a raid from the factories and house of TMC MLA and former minister Jakir Hossain in West Bengal's Murshidabad and other places.
Speaking to ANI, Sen hit out at the BJP and alleged political vendetta as a cause behind the raids.
"Jakir Hossain is a businessman and money can be kept for business purpose, it's not a big deal. Hossain should be allowed to speak in front of media rather than socially maligning," he said.
The TMC leader further alleged that the judiciary is "not safe" under the BJP.
Reacting to BJP MP Soumitra Khan's remarks on Swami Vivekananda, comparing him with Prime Minister Narendra Modi, Sen alleged that the BJP leader is insecure about his position as an MP.
"You are talking about a person who has fought election three times with three different political parties' symbols. I think he is insecure about his MP position for 2024. Why is he acting like a brownie comparing an international icon with someone political? It is unbelievable. There are internal politics which is going on inside BJP to become brownie and blue-eyed boys. Soumitra Khan is doing this," he said.
Khan had said that Prime Minister is the reincarnation of Vivekananda.
"PM Narendra Modi is the reincarnation of Swami Vivekananda in a new form. Swami Vivekananda is a god-like figure for us. Seeing the way PM Modi is serving the country and its people, it can be said that he is the Swami Vivekananda of modern India," said Khan.
This came on the occasion of Swami Vivekananda's 149th birth anniversary which is being observed as Swami Vivekananda Jayanti across the country. (ANI)
Read more: http://13.232.95.176/