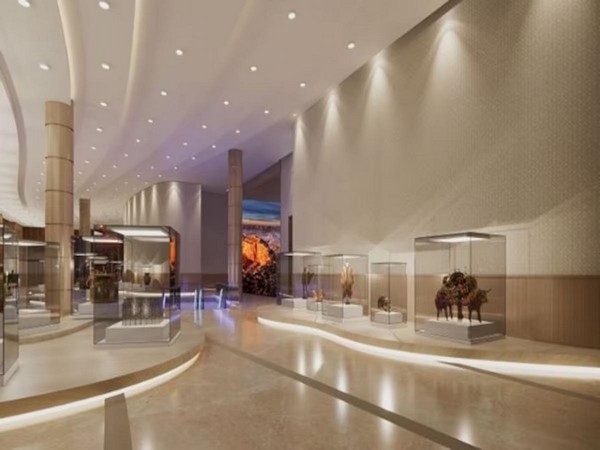 LM NEWS 24
LM NEWS 24
Culture Corridor To Digital India: Bharat Mandapam's Experience Zones For G20 Guests
The national capital has started welcoming foreign delegates and leaders from all across the world for the G20 Summit. As a host nation, the Centre has taken special care of the arrangements and experiences of foreign dignitaries while they are in India.
For a unique experience for guests arriving at Bharat Mandapam, various exhibitions are being set up. These exhibits would showcase India's technological prowess and innovation and offer a multitude of unique experiences for foreign guests. The Global Summit will be held at the Bharat Mandapam Convention Centre in Pragati Maidan on September 9 and 10.
Speaking of Indian tradition and culture, as part of the arrangement, a "Culture Corridor" has also been set up at the venue for the G20 guests, which will showcase a unique international project called 'Culture Corridor: G20 Digital Museum'. The culture corridor will represent and celebrate the shared heritage of G20 members and invitee countries. It will incorporate iconic and notable cultural objects and the heritage of the G20 members and nine invitee countries.
This Culture Corridor will serve as a powerful platform for promoting understanding and appreciation of diverse cultural expressions, knowledge sharing, inclusivity, and equality, and fostering a sense of shared identity.
Digital India Experience Zone
The Digital India Experience Zone, being set up in Halls 4 and 14, will offer visitors a unique opportunity to experience the power of technology being implemented by India firsthand. The Zone will provide key insights into the crucial initiatives of Digital India. Initiatives being showcased include Aadhaar, DigiLocker, UPI, eSanjeevani, DIKSHA, Bhashini, ONDC, and Ask GITA.
Ask GITA—Guidance, Inspiration, Transformation, and Action—combines the ancient wisdom of the Bhagavad Gita with cutting-edge AI technology. The Zone will also include MyGov, CoWIN, UMANG, JanDhan, e-NAM, GSTN, FastTag, and other such initiatives of the government.
RBI's Innovation Pavilion
The Reserve Bank of India (RBI) will display cutting-edge financial technologies at the G20 Summit, showcasing their potential to revolutionise the financial landscape. It will include products demonstrating unique facets of India's innovation in the financial sector. These include Central Bank Digital Currency; the Public Tech Platform for Frictionless Credit, which uses technology to provide loans in a digitised, paperless manner; and unique payment system products such as UPI One World, Rupay on the Go, and cross-border bill payment through Bharat Bill Payments.
Payment system experience centre
UPI One World is UPI designed for inbound foreign travellers who do not have bank accounts in India. Foreign nationals can open a prepaid payment instrument linked to UPI to experience hassle-free and secure payments during their stay in India.
Delegates will be onboarded on UPI One World. Their wallets will be prefunded with Rs. 2000, which they can utilise as they desire.
Crafts Bazaar
A 'Crafts Bazaar' is being set up in Hall No. 3 at Bharat Mandapam. It will showcase handicraft products from different parts of India, with a special focus on One District, One Product and GI-tagged items. It will offer delegates the unique opportunity to purchase locally sourced products.
Around 30 states and UTs, as well as central agencies like Khadi Village and Industries Commission, TRIFED, etc., will be participating in the Crafts Bazaar. To showcase the skills and exquisite workmanship of artisans, special live demonstrations by master craftsmen have also been planned.
This is the first time that the G20 Summit is being hosted by India. Extensive preparations have been underway to portray India's tradition and strength.
The countries taking part in the G20 Summit include Nigeria, Argentina, Italy, the AU (represented by Comros), and South Africa. Bangladesh, the United Kingdom, Japan Saudi Arabia, the Republic of Korea, Egypt, Australia, the United States, Canada, China, Russia, the U.A.E., Brazil, Indonesia, Turkey Spain, Germany, France, Mexico, the European Union, and Singapore. (ANI)
Read More: http://13.232.95.176/