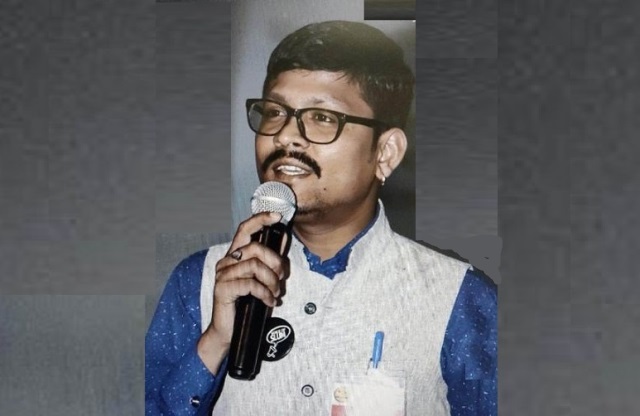 LOK ISSUES
LOK ISSUES
'Daily Wagers In Delhi-NCR Are Worst Affected By Yamuna Floods'
Dev Pratap Singh Chauhan, co-founder of NGO Voice of Slum, has been consistently working for the underprivileged impacted by natural disasters
Climate change has become an undeniable reality that has been impacting various aspects of human life across the globe. One of the most vulnerable sections which is bearing the brunt of this crisis in Delhi-NCR are the daily wage earners, who routinely grapple with the severe consequences of natural calamities, particularly floods. As a result, their livelihoods suffer and their children's education discontinue, leading to a distressing situation.
Daily wagers form a significant proportion of the population in metropolitan cities like Delhi-NCR, accounting for approximately 40-50 percent of the workforce. These individuals heavily rely on their daily earnings for sustenance, as they lack job security and social safety nets. Many of them live in hutments along Yamuna floodplains. These vulnerable workers find themselves at the receiving end several times in the year, bearing the harshest consequences.
Flooding, specifically, has emerged as a recurrent problem that has severely impacted the lives of these daily wage earners. Continuous flooding in their areas has led to a critical reduction in working hours, impeding their ability to earn a livelihood. As a result, these individuals are unable to step out and make money, leaving them without the means to support their families and meet their basic needs.
Recent Yamuna floods have dealt a severe blow to the education of underprivileged children. With their homes destroyed and limited resources, these children are now forced to skip school in order to assist their families in making ends meet. The floods have caused immense financial strain, leaving parents unable to afford basic necessities, let alone school fees or supplies.
ALSO READ: Here's Why Gurgaon Gets Flooded But Not Noida
The economic repercussions of climate change render education an unaffordable luxury for these children, as they become obligated to join their parents in the workforce to make ends meet. The sad reality is that their dreams and aspirations for a brighter future will have to be put on hold as they prioritize survival over education.
Our NGO, Voice Of Slum, has taken up the mantle to address the challenges faced by these daily wage earners by providing assistance to these families. We aim to alleviate their immediate economic burdens, enabling them to secure a steady income amidst the challenges posed by natural calamities. Urgent support and intervention are required to ensure these children have access to quality education, despite the devastating impact of the flood.
The increasing frequency of flooding has severely reduced their working hours and livelihood opportunities. As a result, underprivileged children are forced to abandon their education, exacerbating the cycle of poverty and hindering their prospects for a better future. However, our efforts, both in providing assistance to these families and conducting research on their situation, offer hope in addressing this crisis. It is imperative that governmental authorities, civil society organizations, and the wider community collaborate to implement sustainable measures that protect and support the most vulnerable sections of society in the face of climate change.
As told to Deepti Sharma