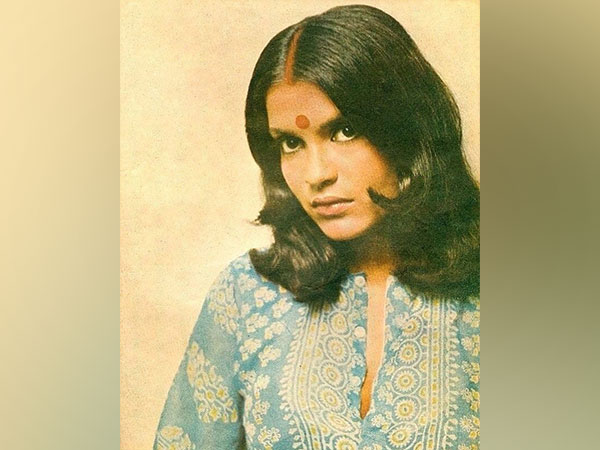 LM NEWS 24
LM NEWS 24
Dal-Chawal My Staple, Khichdi Comfort Meal: Zeenat
Veteran actor Zeenat Aman's latest Instagram post is all about the Indian food that she relishes and craves for even when she travels.
Taking to Instagram on Saturday, the actor posted a picture of herself in which her lal bindi stole the show. Refuting the general perception about her, the 'Don' actor claimed that she is 'desi' at heart. She began her post saying, "Clothes are not all that maketh the woman! You may associate me with 'western glam' but I'm as desi as they come. And nothing speaks to this as much as my diet. It doesn't matter where I am travelling in the world, within two days I begin to crave home food and go in search of an Indian restaurant."
She added, "Dal chawal is my staple, which as khichdi is my comfort meal. Papads and achaar are perfect accompaniments to any lunch. Dosas from Dakshinayan are my favourite indulgence. I can never say no to kaju katli. I couldn't be happier that it's mango season. And you can be sure that I always have a couple of jars of namkeen stashed in my bedroom. India is so magnificently diverse, I'm still discovering new dishes. Please share your favourite, local recommendations with me. P.s: I'm vegetarian."
Zeenat's posts are always a hit with netizens and fellow celebrities.
Manisha Koirala wrote, "Home-cooked meals are the best.. specially my mothers cooked meals!!"
Sameera Reddy complimented her saying, "Those eyes!"
Recently Karan Johar complimented Zeenat for her honest and real posts. Taking to Instagram, Karan wrote, "@thezeenataman is everything Instagram is NOT! Real… vulnerable and so damn honest!"
Ranging from various topics like nudity on the screen to parenting, privacy of celebs to dyeing hair, Zeenat has shared her insightful observations with the Insta family. Each post of hers initiated a conversation among people across age groups. (ANI)