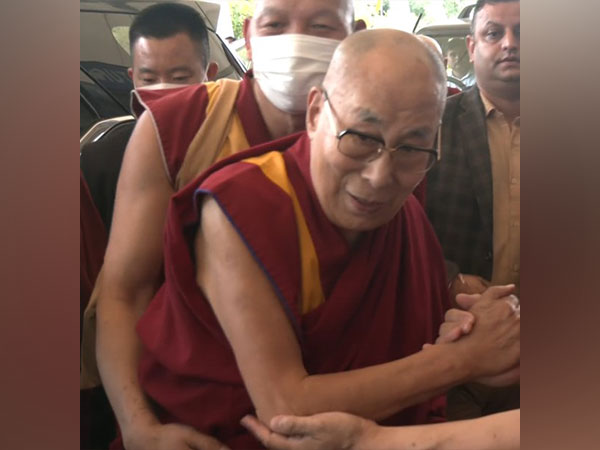 LM NEWS 24
LM NEWS 24
Dalai Lama Says Open To Talks With China Over Tibetan Problems
Tibetan spiritual leader Dalai Lama said that he is open for talks with China over the problems of Tibetans and the Chinese, "officially or unofficially" wanted to contact him.
"I am always open to talk. Now China also realises that the spirit of Tibetan people is very strong. So, in order to deal with Tibetan problems they want to contact me. I am also ready", he said.
The Dalai Lama made the remarks while to speaking to reporters in Dharamshala before embarking on a visit to Delhi and Ladakh.
Responding to a question on whether he wishes to resume talks with China, he said, "We are not seeking independence, we have decided since many years that we remain the part of People's Republic of China…Now China is changing. The Chinese, officially or unofficially want to contact me".
On July 6, Dalai Lama celebrated his 88th birthday and visited the Main Tibetan Temple courtyard in Dharamshala, adjacent to his residence. While addressing the gathering during the celebrations the Dalai Lama said that he has not been angry with anyone, not even those Chinese leaders who have adopted a harsh attitude towards Tibet, according to the official statement released on Dalai Lama's website.
"I was born in Tibet and I bear this name Dalai Lama, but in addition to working for the cause of Tibet, I've been working for the welfare of all sentient beings. I've done whatever I could without losing hope or allowing my determination to flag," the Tibetan spiritual leader said.
"I'm angry with no one, not even those Chinese leaders who have adopted a harsh attitude towards Tibet. Indeed, China has historically been a Buddhist country as witnessed by the many temples and monasteries I saw when I visited that land," he added.
In his remarks, Dalai Lama said knowledge of Tibetan culture and religion can benefit the world at large. He said, "I believe there is knowledge within Tibetan culture and religion that can benefit the world at large. However, I also respect all other religious traditions because they encourage their followers to cultivate love and compassion."
He further said, "According to indications in my own dreams and other predictions, I expect to live to be more than 100 years old. I've served others until now and I'm determined to continue to do so. Please pray for my long life on that basis."
Earlier in April, Dalai Lama called for a focus on wisdom and compassion as he highlighted the situation in Tibet by giving his own example and stressed upon looking at the current situation from a broader perspective.
Addressing the gathering on the second day at the Global Buddhist Summit 2023 in New Delhi, the Dalai Lama had said, "I can also share with you that by engaging in this kind of inner development and particularly focusing on Wisdom and compassion. It really can help increase our courage as well. For example: in the case of my dealing with the current struggle and situation of Tibet, if you think just only about it from a narrow-angle, you can lose your hope."
"But if you look at this crisis and look at this current situation from the broader perspective of the courage that cultivation and compassion give you, then you can have a much more resilient mind. So, even in your daily life, there might be problems which may seem enormous and unbearable. Still, if you have the courage, you will be in a much stronger position to turn adversities into opportunities," he added.
The Dalai Lama had earlier too said that majority of people in China realise that he is not seeking "independence" within China but meaningful autonomy and preservation of Tibetan Buddhist culture.
Last year he had told reporters in Jammu during a visit to Jammu and Kashmir and Ladakh that "Not Chinese people, but some Chinese hardliners consider me a separatist. Now, more and more Chinese are realising that Dalai Lama not seeking independence but within China meaningful autonomy and to preserve Tibetan Buddhist culture." (ANI)
Read More: http://13.232.95.176/