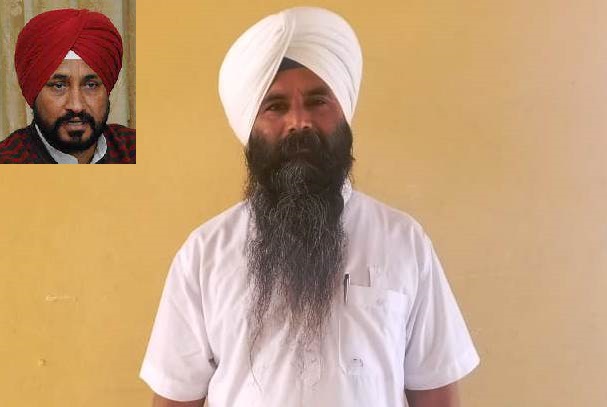 LOK ISSUES
LOK ISSUES
'Dalit Representation In Politics Will Bring Social Change'
Swarn Singh, 47, a Ramdasia Sikh farmer in Ropar, Punjab, says the appointment of Charanjit Singh Channi as Chief Minister will help alleviate discrimination faced by lower castes in the state
Punjab has the highest Dalit population among all the states in the country. Therefore, the fact that Charanjit Singh Channi was chosen as the Chief Minister means so much more than a symbolic appointment. Even though it came as a surprise, I feel Channi's appointment will bring about major changes to the mindscape of Punjab.
It was a Dalit, Baba Saheb Bhim Rao Ambedkar, who gave us the Constitution, and it is sad that Dalits have remained at the bottom of the pyramid, because they have little political representation. We are Ramdasia Sikhs and wanted to share that one of the biggest Dalit leaders Kanshi Ram Ji was a clean-shaven Ramdasia Sikh and he gave a strong voice to the Dalit identity.
Over the years Dalits have also begun to understand the importance of being interested in politics. We keep an eye on the news and ensure that we are not caught unawares. When the SC/ST Atrocities Act was amended in 2018, it felt like a watering down, a dilution of the overt and covert discriminations against Dalits.
However, later it was reversed the same year, and again in 2020 some changes were made. In a 2020 judgement, a three-judge bench observed that all insults or intimidations to a person will not be an offence under the Act unless such insult or intimidation is on account of victim belonging to Scheduled Caste or Scheduled Tribe.
Channi Ji is a very educated man and I believe his ways will be different than many other leaders. And I believe his appointment will make Dalits more assertive over issues such as laws or directives that concern us. I would call it a strategic step in these times, as farmers everywhere and particularly in Punjab are restless and hopeful for their voices to be heard. You must realise that one's caste matters when it comes to how much land one holds. Thus, the current CM's appointment might bring major changes into people's lives. I hope he will uphold the values and principles laid down by Baba Saheb Ambedkar.
Even though Gurudwaras are considered open to all, because the Gurus talked about everyone being equal in Sikhism, there is a subtle discrimination which prevails at the holy places too. One doesn't feel fully accepted when a devotee is seen through the lens of caste. I myself haven't faced overt discrimination, but I have seen others face it. Sikhism says: Sab Manas ek jaat, but people still discriminate because of deep-rooted, subconscious social prejudices. I hope that will change too.
I am a farmer and live in a joint family of 25 members. So far we have been holding out fine with the land we own and the business my brother runs. But with the new farm laws we don't know what the future holds for us. At such a time we are hopeful that Channi Ji's appointment will safeguard our social and financial interests.
The pandemic has done a lot to remove discrimination, I would say. People have begun seeing other people as humans and not just as someone belonging to a particular caste or religion. It is a good change that has happened, the coming together of people's hearts and the falling away of prejudices, even if only a little. However, it is sad that many people lost their lives to the virus. But I hope Channi Ji will ensure that love and brotherhood gets strengthened in these times and will work hard towards social equality.