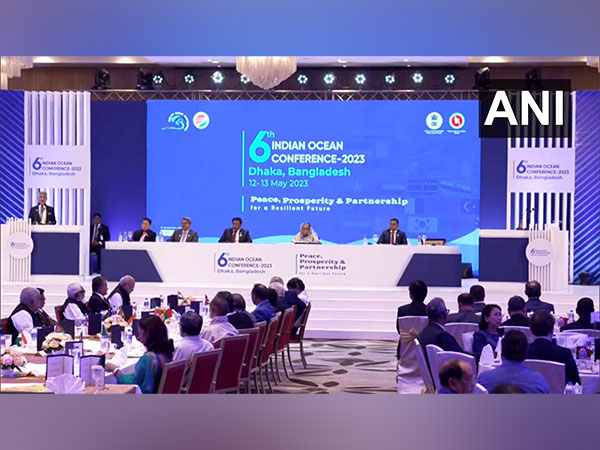 LM NEWS 24
LM NEWS 24
Damage Done To Trust Is Immense When Nation Violates Deal: Jaishankar
While not naming China, External Affairs Minister S Jaishankar on Friday said when nations disregard their legal obligations or violate long-standing agreements, the damage done to "trust and confidence is immense".
He also invoked the debt crisis in countries along the Indian Ocean to take a veiled dig at China.
"When nations disregard their legal obligations or violate long-standing agreements, as we have seen, the damage to trust and confidence is immense. It is therefore essential that all of us take the long view of our cooperation, rather than a tactical one of our interests," Jaishankar said, addressing the 6th Indian Ocean Conference in Dhaka.
Raising the "unsustainable debt", the EAM added, "A significant shared concern through the Indian Ocean is that of unsustainable debt generated by unviable projects. There are lessons from the last two decades that we ignore at our peril. If we encourage opaque lending practices, exorbitant ventures and price points that are unrelated to the market, these are bound to bite us back, sooner rather than later."
He stated that connectivity is a "particularly crucial issue" for all of the countries as the era of imperialism disrupts the natural linkages of the continent and creates regional silos to serve its own ends.
The EAM stated further that in many cases, the "hinterland was disadvantaged to the benefit of the coastal areas".
"Building back in the post-colonial era is a long, painful and arduous task," Jaishankar noted, adding, "It is still very much a work in progress. How to restore, indeed enhance flows between distinct regions is today of the utmost priority. For a nation like India, this means a land connection to South East Asia. And a multi-modal one to the Gulf and beyond. Central Asia offers its own distinct challenges due to obstacles in between."
He added, "Collectively, the more we work on facilitating smooth and effective connectivity, the better off we all are. And obviously, we need to respect sovereignty and territorial integrity while doing so. Let me, therefore, underline that from India's perspective, efficient and effective connectivity to ASEAN in particular will be a game-changer. We accord this the utmost priority."
At the event, Jaishankar also praised Bangladesh for coming out with its Indo-Pacific outlook and joining a number of countries in articulating its thinking on the subject. "Indo-Pacific is a reality and a statement of contemporary globalisation," he added.
EAM stated the UNCLOS should be respected, terming Bangladesh a "successful developing economy". (ANI)
Read More: lokmarg.com