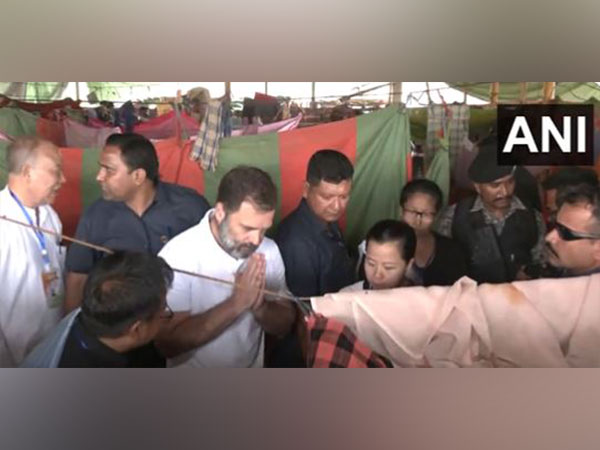 LM NEWS 24
LM NEWS 24
Day 2 Of Manipur Visit: Rahul Arrives At Moirang Relief Camp
Congress leader Rahul Gandhi arrived at a relief camp in Manipur's Moirang to meet people affected by violence in the north-eastern staying there. He was seen conversing with people there, enquiring about their health and well-being.
Earlier in the day, in an Instagram post, Rahul mentioned that it was heartbreaking to see and listen to the plight of those who have lost loved ones and homes due to the violence in Manipur.
"There is a cry for help in the face of every brother, sister and child I meet," he said appealing for peace in the state.
Following his visit to the relief camps in Moirang, Rahul will be back in Imphal where he will meet civil society organisation leaders, United Naga Council's leaders, 10 like-minded political parties and women leaders, Manipur Congress president, Keisham Meghachandra said.
Earlier on Thursday, the Congress leader met violence-affected people in Manipur's Churachandpur on the first day of his two-day visit to the state that has seen ethnic violence. Rahul Gandhi in a tweet earlier said Manipur needs healing and peace has to be the only priority.
"I came to listen to all my brothers and sisters of Manipur. People of all communities are very welcoming and loving. It's very unfortunate that the government is stopping me. Manipur needs healing. Peace has to be our only priority," he said.
Rahul Gandhi, who landed in Imphal on Thursday, returned to the state capital after local police prevented his convoy from proceeding to Churachandpur. Police said it had been done for "security" reasons and the Congress leader could go by air. The Congress leader's convoy was stopped at a checkpost near Bishnupur, which is about 20 kilometres from Imphal. (ANI)
Read More: http://13.232.95.176/