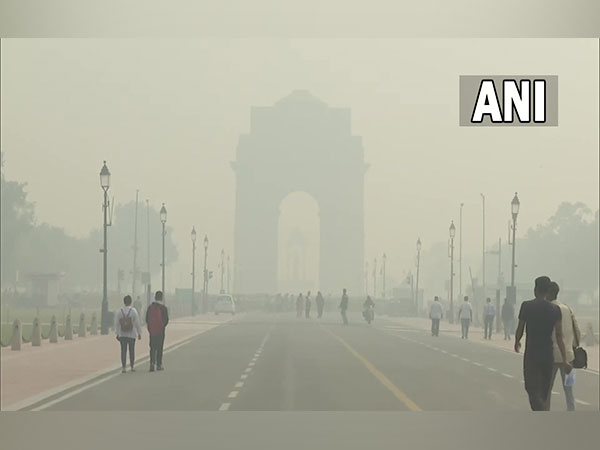 LM NEWS 24
LM NEWS 24
Delhi Air Continues To Remain In Very Poor Category
The air quality in the national capital continued to remain 'very poor' on Monday morning, with an AQI of 310.
According to the System of Air Quality and Weather Forecasting And Research (SAFAR-India), the air quality index in Delhi was recorded at 310 at 8:30 am on Monday, categorising it as 'very poor.'
As per the Central Pollution Control Board (CPCB) data recorded at 7:00 am on Monday, the air quality index at Anand Vihar was recorded at 361; it was 368 at Alipur; Ashok Vihar at 342; ITO, Delhi at 318; and at RK Puram, it was recorded at 344, all falling into the 'very poor' category.
A day after restrictions under the Graded Response Action Plan (GRAP) – 4 were lifted in Delhi following improvement in the air quality, Environment Minister Gopal Rai on Sunday urged people to be careful and continue to follow the rules as stages 1, 2, and 3 of GRAP are still in place to tackle air pollution in the national capital.
Gopal Rai said, "Though there has been a constant improvement in air quality, people still need to be aware in order to maintain this improvement."
"There has been constant improvement in pollution levels over the last two days. The AQI as of today has reached 290. I want to request the people of Delhi and North India to remain vigilant. Although there has been improvement in pollution, we still need to be cautious. Before Diwali, the AQI had reached 215, but the carelessness that followed led to an increase in the AQI after Diwali," he said on Sunday.
With an improvement in the air quality in Delhi, the CAQM (Commission for Air Quality Management) on Saturday revoked the restrictions that were imposed under GRAP 4, permitting trucks and buses except for BS-3 and BS-4 petrol and diesel vehicles to enter the city and lifting the ban on ongoing construction activities.
Gopal Rai emphasised that all three phases of GRAP 1, GRAP 2 and GRAP 3 are still to be implemented in Delhi. Once there is further improvement in pollution levels, the withdrawal of these restrictions will also be considered, he added.
Speaking about the restrictions related to vehicles, Gopal Rai said, "The ban on the entry of trucks has been revoked but the ban is still in place on the BS3 petrol vehicles and BS4 diesel vehicles. So the ban has been revoked only on trucks or vehicles that are above BS 4."
He also mentioned that the linear projects, including Raj Marg, roads, flyovers, foot-over bridges and other similar projects that were stopped under GRAP 4, have been granted permission to resume their work now.
Listing out the areas where construction work can be carried out, Gopal Rai mentioned railway, metro, station projects, airports, international bus terminals, procedures related to national security, projects of national importance, hospitals, linear projects, and cleanliness projects.
"The activities that are still prohibited include boring and digging, structural construction, demolition and loading or unloading of construction material at project sites," he said.
Further enlisting the prohibited activities, he mentioned vehicles on unmetalled roads, benching plant operation, cutting and work related to tiles and other flooring material cutting and mining activities.
"We have to ensure that we do not get confused between GRAP 4 and GRAP 3 restrictions, as GRAP-4 restrictions have been removed but GRAP 3 restrictions are still in place," Rai said.
Earlier on Thursday, Rai said that a 6-member special task force has been formed under the leadership of the Environment Special Secretary for proper implementation and monitoring of GRAP rules. (ANI)
For more details visit us: https://lokmarg.com/