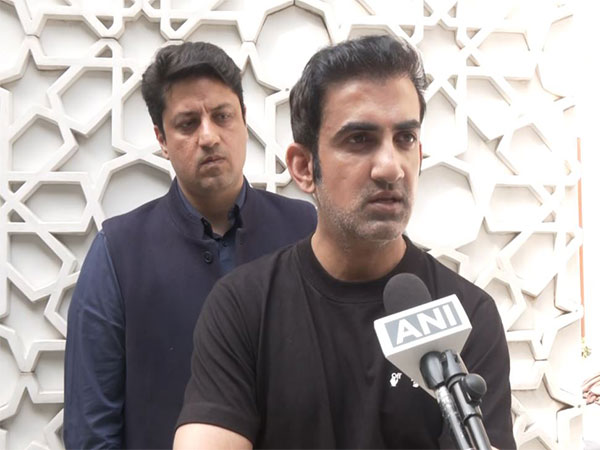 LM NEWS 24
LM NEWS 24
AAP Excise Policy Was To Exploit Money For Elections With Khalistanis Help: Gambhir
Bharatiya Janata Party (BJP) MP Gautam Gambhir on Tuesday described the Delhi Excise Policy Scam as an "open-and-shut case" and alleged that the policy was made to exploit money to "fight elections with Khalistani help".
The BJP MP said that the AAP leaders should get "what they deserve".
"It was an open-and-shut case. They should get what they deserve. This is the 1st time in India that an Education Min will go to Tihar jail that too in liquor scam case. This policy was made to exploit money so they can fight elections with Khalistani's help," Gambhir said while speaking to ANI.
He said that if Manish Sisodia, who is the Education Minister in the Arvind Kejriwal government besides heading the Delhi government's excise department, has opened schools and colleges, he should show it to the BJP.
"If there was no discrepancy in liquor policy, it shouldn't have been taken back. This is not the time to give emotional statements. If he (Sisodia) has opened schools, colleges and hospitals, show it to us. He can move to SC, but for me, Delhi CM and AAP has been exposed," he said.
Delhi Bharatiya Janata Party leader Harish Khurana on Tuesday demanded the resignation of jailed Ministers of the Kejriwal government- Manish Sisodia and Satyender Jain – while recalling the Aam Aadmi Party supremo's earlier stand of resignation.
This comes after Manish Sisodia moved Supreme Court challenging his arrest by the CBI in the excise policy scam case in Delhi. Sisodia was arrested on February 26 after 8-hour questioning.
BJP leader Harish Khurana said that Sisodia and Jain should step down on "moral grounds".
"Manish Sisodia has moved the SC challenging yesterday's decision of the court. He has the right to go but a question is raised on moral grounds. Arvind Kejriwal used to say in 2013 that there should be a resignation after any allegation is levelled against anyone. The allegation would be proven later. He had levelled allegations against leaders like Nitin Gadkari, Sheila Dikshit, and P Chidambaram. But today, their one minister is jailed for 8 months, the other is in the police remand," he said.
"2 Ministers of Delhi are in jail today. You have not sacked Satyender Jain till today. Where is your morality? We demand you (Arvind Kejriwal) to seek his resignation on the basis of morality from both ministers. There are 22 ministries with Sisodia. Would they be run from jail? Isn't there a Constitutional breakdown in Delhi?" the BJP leader asked.
Meanwhile, Supreme Court on Tuesday agreed to hear Delhi Deputy Chief Minister Manish Sisodia's plea challenging his arrest after he was arrested by CBI on Monday in connection with the Excise policy scam case.
The plea was mentioned by Abhishek Manu Singhvi seeking an urgent hearing on Sisodia's plea before the bench led by Chief Justice of India DY Chandrachud.
This comes a day after the special Central Bureau of Investigation (CBI) court on Monday granted 5 days remand of Sisodia to the CBI till March 4, to interrogate him in the excise policy case.
The senior AAP leader was produced before the court on Monday.
Sisodia was arrested by the CBI on Sunday.
Aam Aadmi Party leaders and workers staged protests in various states on Monday, crying vendetta behind Sisodia's arrest and calling for his release at the earliest.
Meanwhile, the CBI on Sunday released a statement on Sisodia's arrests, claiming he was giving evasive replies and wasn't cooperating in the ongoing investigation in the liquor scam case.
The agency further said Sisodia had been summoned earlier on February 19 in connection with the ongoing probe, but had sought a week's time citing the Delhi Budget.
"The Deputy CM was issued a notice under section 41A of CrPC for attending the investigation on February 19, 2023. However, he sought time of one week citing his preoccupation," the CBI stated.
On his arrest, the CBI issued a statement saying, "He gave evasive replies and did not cooperate in the investigation despite being confronted with evidence to the contrary. Therefore, he has been arrested." (ANI)
Read More:http://13.232.95.176/