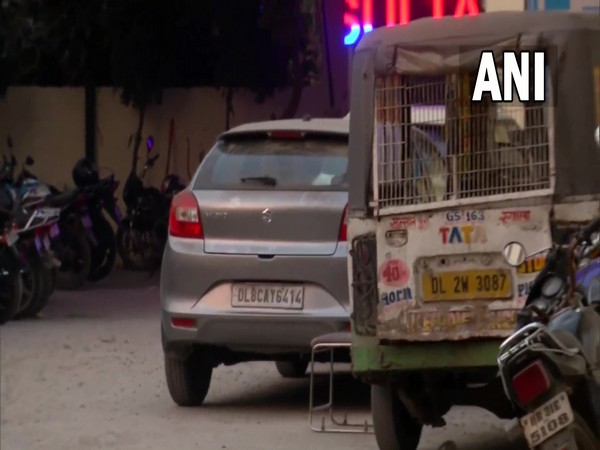 LM NEWS 24
LM NEWS 24
Delhi: Girl Dragged On Road For Kms, Dies
A 20-year-old girl was killed after she was hit by a car and then dragged for a few kilometres on the road, being entangled in the wheels, the police informed on Sunday.
The police said that the condition of the girl after the incident was so bad, that after being dragged on, her clothes and even the back side of her body got ripped off.
Delhi Commission of Women (DCW) chief Swati Maliwal also took cognisance of the matter and issued notice to the Delhi police.
"The naked body of a girl was found in Delhi's Kanjhawala, it is being told that some boys in an inebriated state hit her scooty with a car and dragged her for several kilometres. This matter is very dangerous, I am issuing an appearance summons to Delhi Police. The whole truth should come out," she said in a tweet.
Talking to ANI, she also alleged that the five men in the vehicle were drunk.
"A very disturbing incident has come out. A girl was hit by a car and then dragged on the road. The car was driven by five people who were badly drunk. I have summoned Delhi Police to ask how will justice be provided to the girl. Secondly, I want to ask, despite the girl being dragged for kilometres, no check post was able to catch anything. Noone stopped those drunk people. This is a very scary and shocking incident," she said.
A PCR call was received at 3:24 am in the morning, in Kanjhwala Police Station, that a car was noticed with a body being dragged along with it. Another PCR call was received at 4:11 am, about the body of the girl lying on the road.
After that, the police alerted the officers deployed at pickets and a search operation for the vehicle was launched.
The Crime Team of the Rohini District Police reached the spot. The police inspected the spot and took photographs of the spot from different angles.
Thereafter, the dead body was sent to the SGM hospital, Mangolpuri, where she was declared brought dead. The body was kept further at the mortuary of the hospital.
In the meantime, the suspected car was also traced down and the five occupants were apprehended from their houses. It was found that all of them worked in private companies.
The victims claimed that their car met with an accident in the area of Sultanpuri Police Station. Incidentally, the Station House Officer (SHO) of the concerned police station had also noticed a scooty in accidental condition. The information of the same was lodged at 3:53 am, and upon further investigation, the vehicle was found to be belonging to the deceased victim only.
Upon inspecting the spot, the police revealed that the victim was hit by the car, after which her dress got entangled, and she was dragged on for a few kilometres.
The police said that the medical examination of the accused is being conducted, who was driving the car, to ascertain if he was under alcohol influence. (ANI)
Read More: http://13.232.95.176