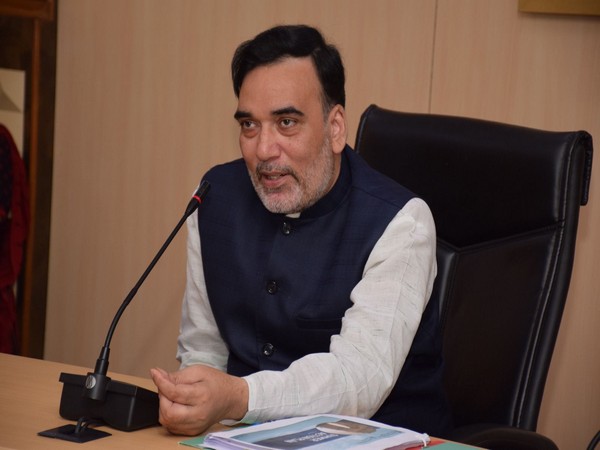 LM NEWS 24
LM NEWS 24
Delhi Govt Puts Off Implementation Of Odd-Even Traffic Scheme
Delhi Environment Minister Gopal Rai on Friday announced that the state government would delay the proposed implementation of the odd-even car-rationing scheme in the city.
" An improvement is seen in the pollution level. The AQI which was 450+ has now reached around 300. The decision to implement odd-even from November 13 to 20 has been postponed. The situation would be analysed again after Diwali" said the Delhi Environment Minister.
The announcement comes after the Supreme Court, earlier in the day, directed the Delhi government to make a definitive decision on the implementation of the Odd-Even Scheme. The court, however, refrained from taking a decision itself, leaving the matter in the hands of the state government.
The odd-even scheme allows the cars to operate in the national capital on alternate days based on their odd or even registration numbers.
The overall air quality in Delhi at 7 am today was 407, according to data by the government's air-quality monitoring agency SAFAR.
The Supreme Court on Friday observed that the report from the Amicus Curiae had suggested that the Odd-even scheme did not help in bringing pollution levels down.
"Don't try to not perform and then shift the burden on to the court," the Supreme Court told the Delhi government after the government submitted that it will finalise policy on odd-even after Supreme Court's order.
The Delhi Government said it is waiting for the detailed order of the court to make its final submissions.
"We presented our submission in front of the Supreme Court. We are waiting for the written order from the Supreme Court. We will analyse the court's order and then make a decision" said Environment Minister Gopal Rai.
Delhi government is making efforts to execute anti-pollution measures, and it is also considering the idea of 'artificial rain' to curtail the pollution issue. Several ministers of the Aam Admi Party were also seen on the ground on Thursday night inspecting the execution of anti-pollution initiatives.
The AAP government has decided to field Delhi ministers to ensure the implementation of anti-pollution measures.
Currently, Stage IV of the Graded Response Action Plan (GRAP) has been implemented in the national capital after the city's air quality plummeted to the 'severe plus' category. (ANI)
For more details visit us: https://lokmarg.com/