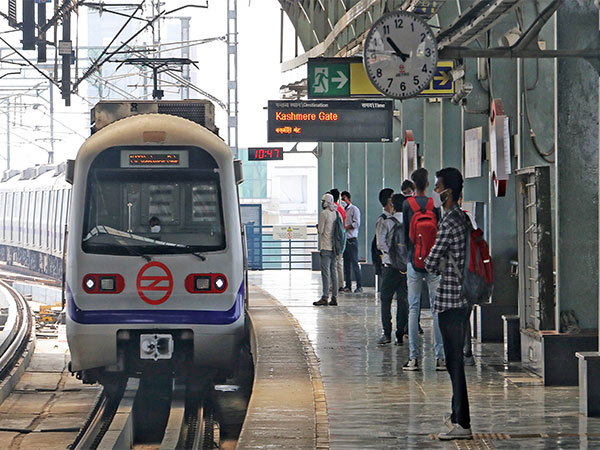 LM NEWS 24
LM NEWS 24
Delhi Metro To Add 20 Extra Trips Across Network After GRAP-III Implementation
In view of the implementation of the GRAP-III stage to combat pollution in Delhi, Delhi Metro Rail Corporation (DMRC) will be adding 20 extra trips across its network starting tomorrow.
The Commission for Air Quality Management (CAQM) invoked the third stage of the Graded Response Action Plan (GRAP) on Thursday in the National capital.
Delhi Metro is already running 40 additional train trips on weekdays (Monday to Friday) from October 25 onwards when the GRAP-II stage came into force.
Thus, from tomorrow, DMRC will be running a total of 60 additional trips as part of its measures taken under GRAP to encourage more and more people to use public transport in Delhi-NCR.
According to an official release by the CAQM, the Delhi government has imposed a ban on construction activities in the entire National Capital Region (NCR).
However, exemptions have been made for the projects for the railway services, metro services, airports, inter-state bus terminals, defence-related activities, healthcare-related activities, etc, the release read further.
The government will also intensify the frequency of mechanised sweeping of roads and ensure daily water-sprinkling along with dust suppressants, added the official statement.
Activities including earthwork for excavation and filling including boring and drilling works will be banned.
Meanwhile, the air quality of the national capital continued to remain in the 'very poor' category on Thursday for the fifth day in a row with an Air Quality Index of 346, according to SAFAR-India. (ANI)
For more details visit https://lokmarg.com/