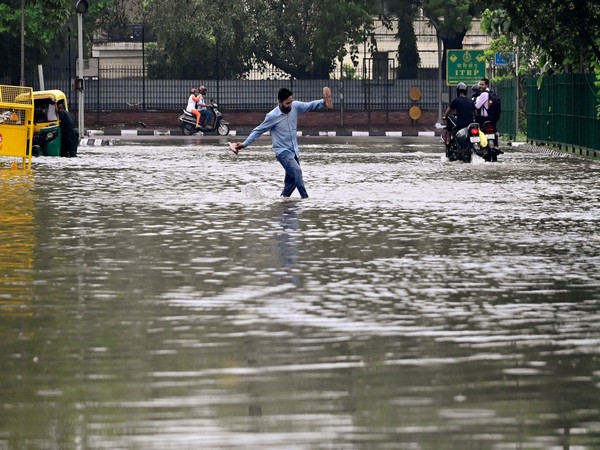 LM NEWS 24
LM NEWS 24
Delhi Police Imposes Prohibitory Orders In Flood-Prone Areas, Yamuna Level Rises
In a bid to ensure the safety of the public, Delhi Police on Wednesday imposed Section 144 of the Criminal Procedure Code (CrPC) in flood-prone areas of the national capital as preventive measures.
Prohibitory orders have been enforced as a precautionary measure to prevent any untoward incident during the monsoon season.
A senior Delhi police official said that the measure has been put into place fearing chaotic situation during the relocation of people affected due to the flood in Delhi.
"Going with present situation, two police stations located in flood-prone areas in North East Delhi have been ordered to shift to higher floors and other police stations in the vicinity have been intructed to be on alert as Yamuna River has breached the danger level and the water level continues to rise," the official said.
The official added that police is coordinating with other local bodies to deal with any untoward situation. All police stations have been put on alert as evacuation from flood-affected areas."
The imposition of prohibitory orders is to deal with the situation in case of evacuation and distribution of relief items," the official added.
On July 12, the waterlevel in Yamuna breached the danger-level mark and touched 207.25 metres at Old Railway Bridge at 8 am, officials said.
According to officials, the previous record was in 1978 when water level in Yamuna was recorded at 207.49 metres.
In the year 2013, water level in the Yamuna had touched 207.33 metres. Rescue and rehabilitation teams engaged in relocating those living in low-lying areas to safer locations.
Delhi government has already evacuated people living in low-lying areas and shifted them to safer places at higher altitude. Police personnel and Civil Defence Volunteers at such locations and advisories are being issued to people to keep away from the river.
Meanwhile, 2500 tents have been set up in 6 districts of the national capital to which people are being shifted. Those living in the affected areas are being shifted to these camps set up at higher places. "If the water level of Yamuna rises, Kejriwal government is ready to deal with every situation," Delhi Minister Saurabh Bharadwaj had said yesterday.
The India Meteorological Department (IMD) had on Tuesday issued an 'orange' rainfall alert for Delhi. (ANI)
Read More: http://13.232.95.176/