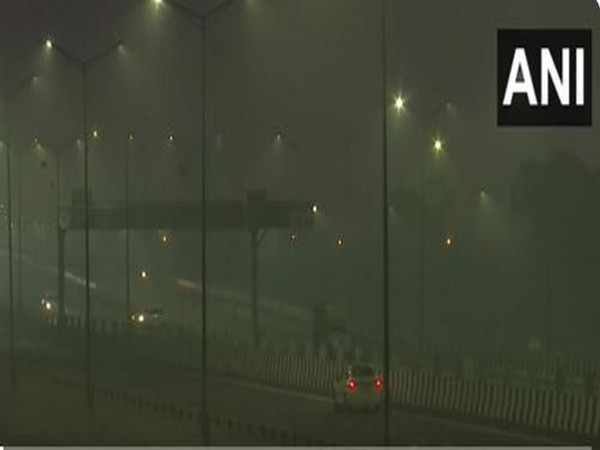 LM NEWS 24
LM NEWS 24
Delhi's Air Quality 'Very Poor', AQI At 398
The National Capital continued to experience "very poor" air quality on Sunday morning, with an air quality index (AQI) of 398.
According to the System of Air Quality and Weather Forecasting And Research (SAFAR-India), the air quality index in Delhi was recorded at 398 at 7:15 am on Sunday, categorizing it as 'very poor.'
As per the Central Pollution Control Board data recorded at 8 am, the AQI in Anand Vihar was 336. Similarly, at Alipur, the AQI was recorded at 363, at ITO, it was 329, and at Bawana, it was recorded at 371 – all falling into the 'very poor' category.
Following a slight improvement, the Commission for Air Quality Management (CAQM) revoked Stage IV of the Graded Response Action Plan (GRAP) on Saturday.
The decision was prompted by the city's average Air Quality Index (AQI) reaching 319, as reported by the Central Pollution Control Board (CPCB).
Although Stage IV restrictions were lifted, Stages I to III of the GRAP will persist in the entire NCR to prevent AQI levels from worsening to the 'Severe' category.
The CAQM, in a release, said that in view of the significant improvement in the average air quality of Delhi-NCR, the Sub-Committee for operationalization of actions under the Graded Response Action Plan (GRAP) of the Commission for Air Quality Management in NCR and Adjoining Areas (CAQM) met today to review the current air quality scenario in the region as well as the forecasts for meteorological conditions and air quality index made available by IMD/ IITM and also take an appropriate call on the stringent actions under Stage-IV of GRAP already in place in the entire National Capital Region (NCR) since November 5, 2023.
"While comprehensively reviewing the overall air quality parameters of Delhi-NCR, the Sub-Committee observed that yesterday (i.e., November 17, 2023), Delhi's average AQI clocked 405, which started declining and showing improvement since the late evening of November 17, 2023. Further, the air quality forecasts by IMD/ IITM also do not indicate any steep degradation in the overall air quality of Delhi-NCR in the coming days," the release added.
Moreover, as per the Central pollution watchdog, the present AQI level of Delhi is around 322 (very poor) recorded at 2 pm on Saturday, which is about 128 AQI points below the threshold for invoking the GRAP Stage-IV actions and preventive actions under all Stages up to Stage-IV are underway, there is a likelihood of sustaining the improvement in AQI.
"The forecast by IMD/ITM also does not indicate any further steep degradation," the statutory body said.
"Various agencies responsible for implementing measures under GRAP and Pollution Control Boards (PCBs) of NCR and DPCC have also been advised to ensure strict implementation and intensification of actions under Stage-I, Stage-II and Stage-III of the revised GRAP in the entire NCR. Further, the Commission appeals to the citizens of NCR to cooperate in implementing GRAP and follow the steps mentioned in the Citizen Charter under GRAP," it added in the statement. (ANI)
For more details visit us: https://lokmarg.com/