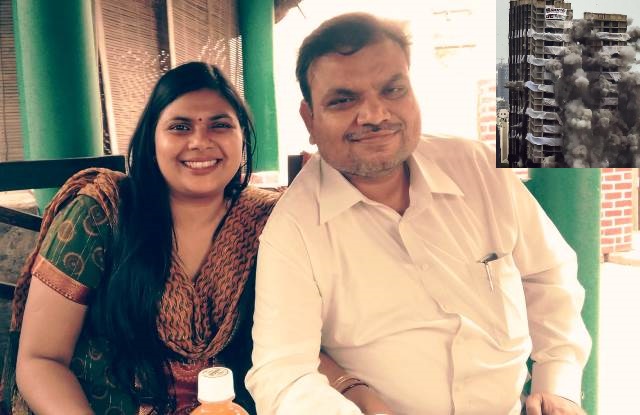 LOK ISSUES
LOK ISSUES
'Demolition of Noida Towers Created a Mela; Now Spare a Thought for its Homebuyers Too'
Ekta Gupta, 40, a homebuyer in the now-demolished Supertech Twin Towers, says she is yet to receive any compensation for her razed dream. Her story:
About 10 years ago, my husband and I spent our life savings to book a flat in Supertech Twin Towers. We were allotted an apartment on the 15th floor. As we wanted to see the development of the housing society where we had invested, we rented an apartment adjacent to the building site. The construction was in full swing and we were hopeful of attaining our house keys in good time. But destiny had other plans for us.
While I was drawing plans about the interiors of my house in my mind, a court case was filed by the residence of the Emerald Court against the Supertech Twin Towers. Even while the case was going on, the construction work never lost its momentum. We felt some mid-way solution will be reached in this legal conflict. Not for a second did it occur to us that our dream house will be razed to debris.
In fact, it was more heart-breaking when we watched the demolition of the high-rise Twin Towers from the same rented apartment which we had moved in to monitor the construction of our home. And despite the Supreme Court order, we haven't yet received a penny as compensation.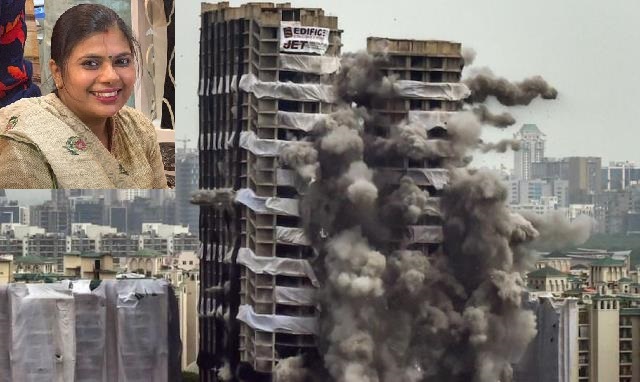 To rub salt on our wounds, the bank has blacklisted our credit score. Forget about applying for a loan, we cannot deposit money in the bank as they will demand EMIs for the house which has been turned into a wreckage. We want to take loan to send our child for higher studies abroad, but it now seems impossible as we cannot qualify for any loan for having failed to pay the EMIs of our home loan. How can one pay an instalment for a heap of rubble?
ALSO READ: Gr Noida Authority Must Wake Up To Traffic Terror
I am happy that people who fought this long legal battle of 12 years got justice. But one man's justice can be another man's disaster. The residence of Emerald court and ATS Village will now get proper sunlight and air. But there are hundreds of home-buyers like us who have been left in the middle of nowhere. Our prospective home is demolished, no compensation has been paid and the bank is pressurising us to repay its loan.
There is hardly any authority which will hear the voice of a middle class homebuyer. Justice has been delivered, a spectacle has been live-streamed on TV channels, but the plight of Twin Tower investors has been conveniently ignored.
We live in a rented apartment, and are unsure if we will ever be able to move into a house of our own. But the dream is still alive. Our hopes have not died. Somebody in the system will realise one day the injustice meted out to people like us and try to set things in order.
As told to Deepti Sharma