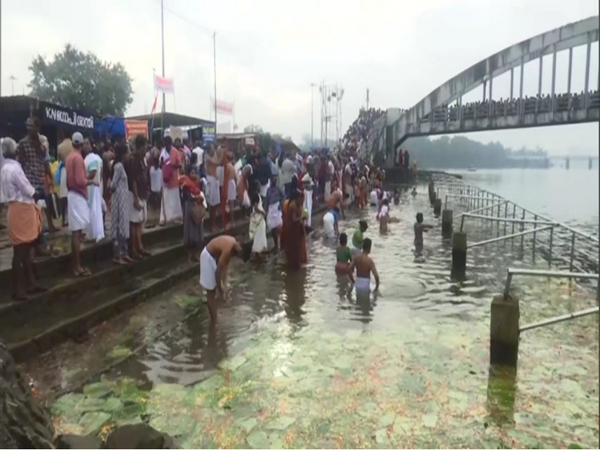 LM NEWS 24
LM NEWS 24
Devotees Perform Karkidaka Vavu Bali Across Kerala
Devotees in Kerala on Monday offered 'bali tharpanam'( paying obeisance to their ancestors) on the occasion of 'Karkidaka Vavu'.
Across Kerala, at different temples and ghats, thousands of devotees throng temples, offering 'bali tharpanam to their ancestors.
Karkidaka Vavu falls in the Malayalam month of Karkidakam first. The month is a period of recital of the Ramayana in Kerala. The recital would take place in various temples and homes during the month.
In Kottayam, the Vishva Hindu Parishad arranged special prayers for devotees near the Kodoor River.
Thousands of devotees were seen at Aluva Manappuram in Ernakulam district to offer 'bali tharpanam'.
There were a lot of women and elderly people to perform the ritual. The people from across the state and beyond reached the Siva temple premises by midnight on Sunday for the rituals that began around 4 am Monday.
According to Hindu belief, the souls of people's deceased ancestors attain 'moksha' (liberation) if the ritual is performed on 'Karkidaka Vavu' day, in the Malayalam month of Karkidakam.
People usually gather on riverbanks and beaches to offer "bali". Riverbanks in the state including Periyar, Bharathapuzha, and Kalpathipuzha are popular places for performing the ritual. (ANI)
Read More: http://13.232.95.176/