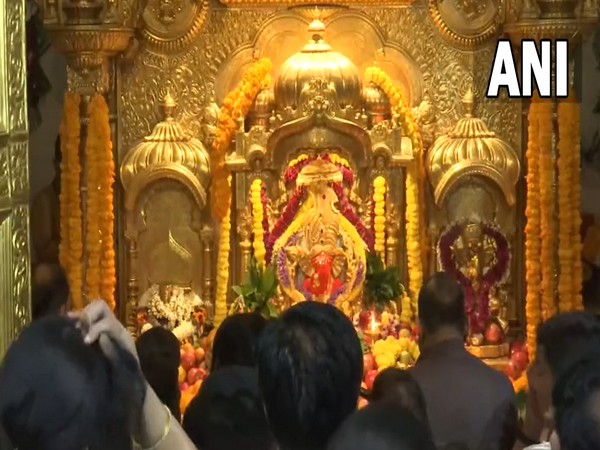 LM NEWS 24
LM NEWS 24
Devotees Throng Ghats, Temples Across Country On New Year
To give an auspicious and promising start to the first day of 2023, devotees lined up in various temples and ghats across the country to seek blessings.
The country ring in New Year with massive celebrations, gleaming fireworks, and merriment. Cities across the country welcome 2023 with enthusiasm and splendor.
The city of ghats, Varanasi welcomed the New Year with a splendid Ganga Arti. The Arti was performed in the early morning hours of the New Year 2023 on the Assi Ghat.
Devotees in large numbers thronged to the bank of the Ganga river to witness the priests performing glorious Ganga Arti with the blowing of conch shells and clanging of Puja bells.
Meanwhile, in Ujjain, devotees assembled at Mahakaleshwar Temple to get a glimpse of 'Bhasma aarti' on Sunday.
Devotees from various cities gathered at the spiritual city of Ujjain to watch the magnificent Bhasma aarti of Lord Shiva which was performed in the early morning hours at the Mahakaleshwar Temple.
In the national capital, devotees visited Delhi's famous Jhandewalan temple to offer prayers on the occasion of New Year 2023.
Heading to the western peninsular region of India Maharashtra, the New Year was greeted with the devotees gathering for 'Aarti' at the Shri Siddhivinayak Temple.
Inching towards Northern India, the people in the agricultural state of Punjab, embraced the New Year by seeking blessings at the Sri Harmandir Sahib (Golden Temple) in Amritsar.
People thronged to Puri beach to witness the first sunrise to give a promising start to New Year.
In Southern India, devotees offered prayers at St.Luke's Church in Anna Nagar, Chennai.
People offered prayers at Infant Jesus Church in Coimbatore on the occasion of New Year 2023.
Meanwhile, in Odisha, devotees in large numbers visited Puri Jagannath Temple to offer prayers on the occasion of New Year 2023. (ANI)
Read More: http://13.232.95.176