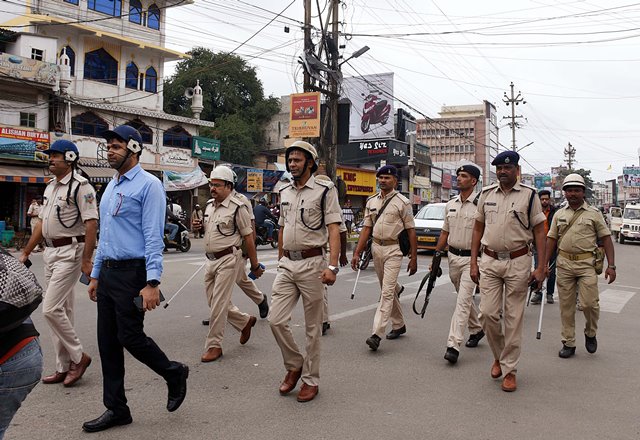 LM NEWS 24
LM NEWS 24
Disputed Ayodhya Land For Temple, Alternate Site For Mosque
In a unanimous decision, a Constitution bench of the Supreme Court, on Saturday said that a Central government-run trust will helm the construction of a temple at 2.77 acres disputed site in Ayodhya and directed five-acre plot to be allotted to Sunni Waqf Board for construction of a mosque.
While reading out the judgment, Chief Justice Ranjan Gogoi said that faith of Hindus that Lord Ram was born in Ayodhya remains "undisputed".
"Hindus consider Ayodhya as the birthplace of Lord Ram. They have religious sentiments. Hindus have faith and belief that Lord Ram was born under the dome. The faith of Hindus that Lord Ram was born here is undisputed," Chief Justice Gogoi said while reading out the verdict.
"Historical accounts indicate belief of Hindus that Ayodhya was the birthplace of Lord Ram," Chief Justice Gogoi added.
A five-judge constitution bench presided by Chief Justice Gogoi and comprising Justices SA Bobde, DY Chandrachud, Ashok Bhushan and S Abdul Nazeer passed the order on a batch of petitions against an order of the Allahabad High Court which trifurcated the site between the parties – Ramlalla Virajman, Sunni Central Waqf Board and Nirmohi Akhara.
A decades-long legal dispute was fought by Hindu Mahasabha, a sect of Hindu monks Nirmohi Akhara and Muslim Waqf Board over 2.77 acres of land in Ayodhya.
(ANI)