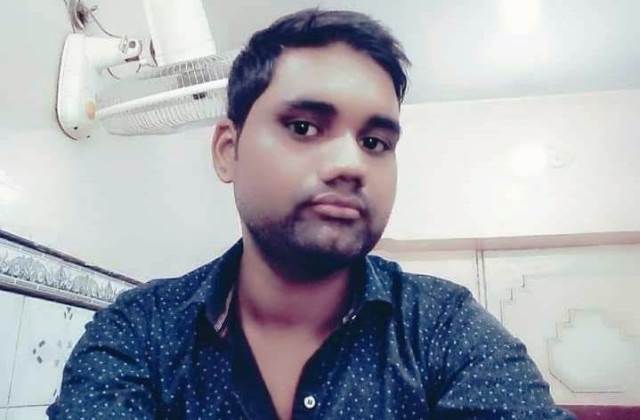 LOK ISSUES
LOK ISSUES
Diwali, Farm Fires Bring An Annual Breathing Nightmare
Uma Kant Yadav, a 28-year-old entrepreneur in Noida who suffers from asthma, says the air quality of NCR post-Diwali is constantly worsening, causing him respiratory hardships
I belong to Allahabad. A decade back, I shifted to Noida for better opportunities and started a small tourism-based operation from NCR. At the time of my relocation, I had mild asthma. However, with the passage of time as the air quality continued to deteriorate, my condition became severer. Today I cannot take the risk of moving out of my house without an inhaler.
The smog condition after Diwali, when a toxic mix of firecrackers residue and farm fires smoke fills up the air, brings the worst nightmare when I have no place to hide from the thick air. While people enjoy burning crackers and celebrating the festival, I remain locked inside my room praying that people get some wisdom and empathy to feel the pain of people like us.
In those times, I can compare my situation literally with a stray dog running from pillar to post on the roads, trying to run away from the loud burst of crackers, but in vain. Indoors, I suffer from similar anxious moments and breathing difficulties.
I know about the suffering caused by Covid-19, but for me the lockdown period brought much-need relief. The air was clean, vehicular pollution was nil and November smog at a minimum. But this year the air quality is worse than the pre-Covid levels, and my worst fears are back: that conditions will only get worse from here each passing year.
I have been advised to – and I also try to – go to Allahabad during this period. But, ironically, this is the time when I get a lot of business as travel demands are at peak due to Diwali and Chhat Puja season. For me it is like choosing between a rock and a hard place; a choice between livelihood and health. This is a tough call for a middle class entrepreneur.
ALSO READ: 'I Am A Pollution Refugee Forced To Leave Delhi'
The ban (imposed by the AAP government on firecrackers in Delhi) is of little effect as you cannot impose a guard in every nook and corner of the huge capital. Besides, I feel the government itself is not keen on implementing the order and one could see the open sale and use of firecrackers all over Delhi ahead of Diwali. I also feel some law-fearing citizens of Delhi move to NCR areas outside the Capital to burst crackers, adding to the woes of people like us.
The seasonal stubble burning by farmers in Punjab and Haryana, and the winds blowing eastward, caused double misery in the same period. This year, despite the AAP government in both Delhi and Punjab, there has been no improvement in the situation; air pollution has only gone worse as the AQI parameters tell us routinely.
I feel the government is also helpless as until and unless we have a responsible and emphatic society, restrictions or penal provision are of no use. If we want to provide and promise a better world for our future generations to live in, people have to rise up and take a stand today. Otherwise, this beautiful planet will become hell by the time we leave it and our children will curse us for that.
As told to Rajat Rai