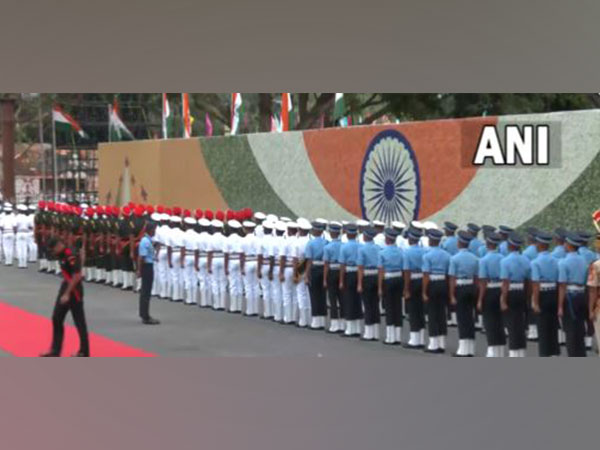 LM NEWS 24
LM NEWS 24
Dress Rehearsals For I-Day Celebrations Underway At Red Fort
With only two days left for Independence Day, preparations for the occasion have been intensified as full dress rehearsals of different armed forces are underway at Red Fort here in the national capital.
India will be celebrating its 77th Independence Day on Tuesday, and the Prime Minister is scheduled to address the nation on the occasion from the ramparts of the historic Red Fort.
The Prime Minister of India, Narendra Modi, recently announced the 'Meri Maati Mera Desh' campaign during his Mann Ki Baat broadcast.
The campaign aims to honour the brave freedom fighters and bravehearts who sacrificed their lives for the country.
PM Modi had informed, "Under this, many programs will be organized across the country in memory of our immortal martyrs. In memory of these luminaries, special inscriptions will also be installed in lakhs of village panchayats across the country. Under this campaign, the 'Amrit Kalash Yatra' will also be organised across the country."
Moreover, PM Modi on Friday urged the people of India to participate in the 'Har Ghar Tiranga' movement from August 13 to 15 this year.
PM Modi said that the Indian flag symbolises the spirit of freedom and national unity and urged the people to upload their photographs with the Tiranga on the 'Har Ghar Tiranga' website.
PM Modi tweeted, "The Tiranga symbolises the spirit of freedom and national unity. Every Indian has an emotional connect with the Tricolour and it inspires us to work harder to further national progress."
"I urge you all to take part in the Har Ghar Tiranga movement between 13th to 15th August. Upload your photos with the Tiranga here… https://harghartiranga.com," he added in his tweet.
Meanwhile, around 1,800 special guests from all over India will be attending the Independence Day Flag hoisting by Prime Minister Narendra Modi at the Red Fort. (ANI)
Read More: http://13.232.95.176/