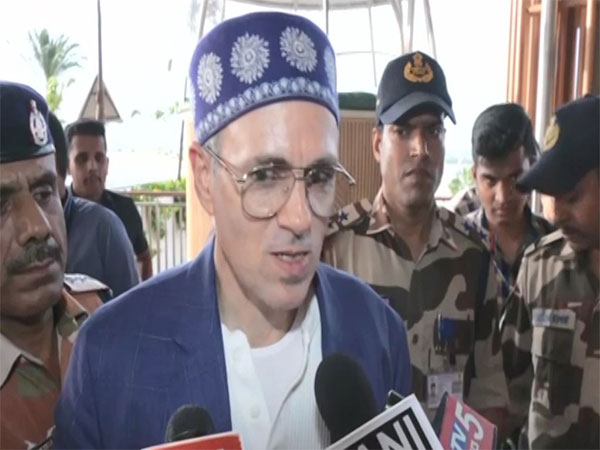 LM NEWS 24
LM NEWS 24
EC Should Spell Out Factors For Not Holding Elections in J-K: Abdullah
The National Conference (NC) Vice President Omar Abdullah on Monday raised questions regarding the delay in conducting elections in Jammu and Kashmir and called on the Election Commission of India to clarify the reasons behind this delay.
He emphasized that the ECI owes an explanation to the people of J-K as to why they are being deprived of their democratic rights.
"They (ECI) are not being given the permission to hold elections in Jammu-Kashmir. If asked about the elections, you (ECI) said that you are considering the factors. Tell us what are the factors (for not holding elections in J-K) for it. Is the situation so bad that elections can't be conducted? But the Government of India across the world is telling the story that J&K is peaceful and thousands of tourists are coming. ECI has to answer to the people of J-K why are they keeping them away from democracy," Omar Abdullah said.
He further said that the ECI has no plausible reasons not to hold elections in J-K.
He further said that the results of the Kargil Hill Council results are "a verdict against the Centre's move made on August 5, 2019, to bifurcate J-K".
With the results of all 26 seats declared in the counting for Ladakh Autonomous Hill Development Council (Kargil) polls, the National Conference and Congress alliance on Sunday won 22 seats, comfortably crossing the halfway mark.
The Congress-National Conference alliance bagged 22 seats out of 26 seats (10 Congress and 12 National Conference) while the BJP just won 2 seats and 2 seats were won by independent candidates. This was the first election in the Union Territory Ladakh after Article 370 was scrapped from the Indian constitution.
There are a total of 30 seats in the council, of which 26 are elected members and the remaining four are nominated. (ANI)
Read More: https://lokmarg.com/