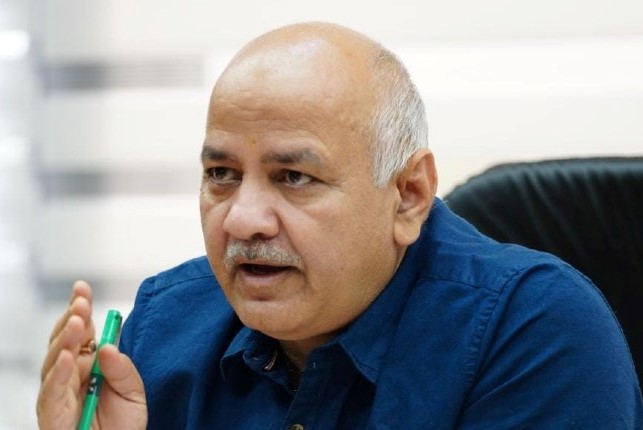 LM NEWS 24
LM NEWS 24
ED Attaches Assets Worth Over Rs 52 cr Of Sisodia
Directorate of Enforcement (ED) has provisionally attached assets worth Rs 52.24 crore belonging to Manish Sisodia, Amandeep Singh Dhall, Rajesh Joshi, Gautam Malhotra and others in the Delhi Liquor Scam case.
According to an ED statement, the attached assets worth Rs. 52.24 Crore include immovable properties worth Rs. 7.29 Crore (02 immovable properties of Manish Sisodia/ Seema Sisodia, land/flat of Rajesh Joshi/Chariot Productions Media Pvt Ltd. and land/flat of Gautam Malhotra).
"The attachment also includes movable assets worth Rs. 44.29 Crore including bank balances of Manish Sisodia (Rs. 11.49 lakhs), Brindco Sales Pvt. Ltd. (Rs. 16.45 Crore) and others. It is the 2nd Provisional Attachment Order issued in this case. The 1st provisional attachment Order issued was issued for attachment of immovable/movable properties worth Rs. 76.54 Crore of Vijay Nair, Sameer Mahandru, Amit Arora, Arun Pillai and others", the statement read.
As per the statement, the total attachment in the case is now Rs 128.78 Crore and the proceeds of crime involved in this case is at least Rs. 1934 Crore. In this case, ED had arrested 12 persons arrested so far and has filed 05 prosecution complaints.
Further investigation is in process.
The Enforcement Directorate (ED) on March 9 arrested former Delhi deputy chief minister Manish Sisodia in the liquor policy case, after hours of questioning at Tihar Jail.
Sisodia was arrested by the CBI earlier in its ongoing investigation of a case related to alleged irregularities in the framing and implementation of the excise policy of the National Capital Territory of Delhi (GNCTD). (ANI)
Read More: http://13.232.95.176/