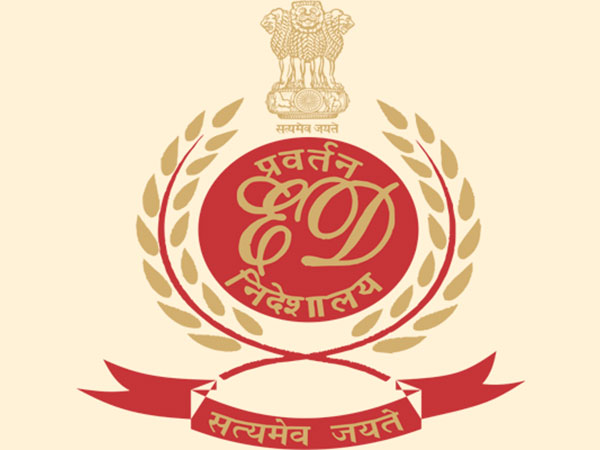 LM NEWS 24
LM NEWS 24
ED Files Chargesheet Against Kasim Syed Mohd Ibrahim
The Enforcement Directorate (ED) has filed a supplementary prosecution complaint (charge sheet) against Kasim Syed Mohd Ibrahim, accused in a money laundering case related to the banned outfit Popular Front of India (PFI).
The prosecution complaint has been filed before Special Judge Sachin Gupta, who has kept the matter for consideration on October 26. The charge sheet was filed on October 20 by ED through Advocates Naveen Kumar Matta and Mohd Faizan.
According to the ED, the investigation revealed that the Tamil Nadu Development Foundation Trust (TNDFT), one of the frontal organisations of PFI, which was founded in 1993 by the core committee members of PFI, runs Arivagam, an Islamic Conversion Centre that carries out Da'wah orientation camps to convert people into Islam for men at Muthudevanpatty Village, Theni District, and for women at Eruvadi town, Tirunelveli, Tamil Nadu.
Likewise, Puthiya Vidiyal is an Islamic magazine that was a mouthpiece of PFI. Investigations revealed that apart from propagating the agenda of PFI, this magazine was also a vehicle for raising funds for later, under the guise of subscription money and advertisement revenues that were not reflected in the books and were transferred to PFI through underground/ Hawala channels, as stated by ED in court.
Investigation revealed that KSM Ibrahim is the key person both in TNDFT/Arivagam and Puthiya Vidiyal.
During the course of recording statements under Section 50 of PMLA, 2002, KSM Ibrahim throughout did not cooperate with the investigating officer, gave vague replies to the questions asked, his behaviour remained evasive and adamant, and he made deliberate attempts to conceal the facts to frustrate the ongoing investigation, said the ED in court earlier.
Accordingly, in the interest of investigation and in view of the role of KSM Ibrahim in the offence of money laundering, the Investigating Officer complied with the provisions of Section 19 of PMLA, 2002, and put him under arrest on August 23, 2023, in New Delhi, stated ED.
Recently, the Popular Front of India (PFI) has approached the Supreme Court challenging an Unlawful Activities (Prevention) Act (UAPA) tribunal confirming the five-year ban imposed on it by the Centre.
Earlier, the Centre had declared as "unlawful association" the PFI and its associates, affiliates, or fronts, including Rehab India Foundation (RIF), Campus Front of India (CFI), All India Imams Council (AIIC), National Confederation of Human Rights Organisation (NCHRO), National Women's Front, Junior Front, Empower India Foundation, and Rehab Foundation, Kerala. (ANI)