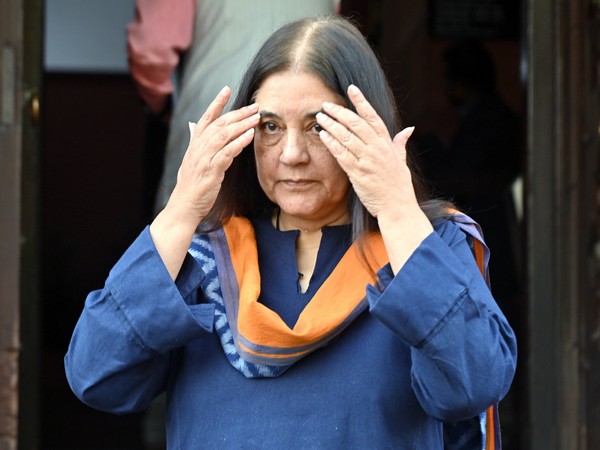 LM NEWS 24
LM NEWS 24
Elvish Should Be Arrested: Maneka
BJP MP Maneka Gandhi on Friday called for the arrest of YouTuber Elvish Yadav in the snake venom supply case adding that the name of the big boss winner was allegedly mentioned by the members of a gang who were arrested in Mathura for the same offence.
Speaking to ANI, Maneka Gandhi said," About a week ago a raid was conducted in Mathura, UP, where 8 people were found with 8 snakes. These people revealed that they were part of a gang that used to supply snake venom as a drug at rave parties. The members of this gang mentioned the name of (Elvish) Yadav. We contacted the gang to supply snake venom to us for a rave party and as soon as they came with it they were arrested. In this action, 11 snakes were rescued and snake venom was also recovered."
Calling for police action to be taken against Big Boss winner, Maneka Gandhi said, "In this case, all these people should go to jail including the head of this gang, Elvish Yadav. He should also go to jail. Currently, he is absconding. Noida Police should also arrest him. This is an act of traitor. A law has been broken. Cobras and snakes die when we take out venom from their bodies."
However, Elvish Yadav has rejected the allegations and said that these accusations are false.
"I woke up and heard the news about my alleged arrest in the media. All these allegations against me are fake and without truth. They are not even 1 per cent true. I am willing to cooperate with UP Police. I request the UP Government and the UP CM Yogi Adityanath that even if there is a 0.1 per cent chance of my involvement in this, then I am willing to take full responsibility. I request the media to not spread any misinformation till then, I have nothing to do with this," Elvish Yadav said in a video posted on Instagram.
Meanwhile, UP Forest Minister Arun Kumar Saxena said that an investigation will be done under the Wildlife Protection Act, 1972.
"People for Animals (PFA), police, and the forest department have arrested five people. Nine snakes were recovered that are poisonous. The investigation will be done as per Wildlife Protection Act, 1972. There is a provision for punishment of 2 to 7 years. The law is the same for everyone. An investigation will be done as per the law," he said.
The police have arrested five persons Rahul, Titunath, Jayakaran, Narayan and Ravinath from the banquet hall. Five cobras, a red snake, a python and two other snakes were recovered from the party venue. Uttar Pradesh forest department and Noida police conducted a joint raid at Sector 51 Saffron Villa at Noida and busted the gang for allegedly supplying snake venom at a rave party.
Police have filed FIR under sections 9, 39,48A, 49, 50, 51 of the Wild Life (Protection) Act, 1972 and section 120-B of the IPC. (ANI)
For more details visit us: https://lokmarg.com/