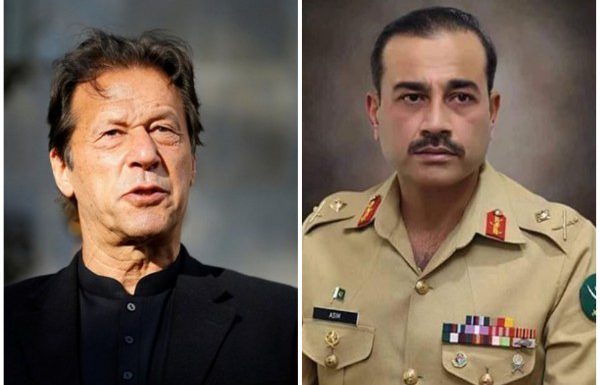 LM NEWS 24
LM NEWS 24
'Establishment' Has Power, Civil Govts Get Blame: Imran Khan
Former Pakistan Prime Minister Imran Khan has said that a democratic government in the country is held responsible for any crisis, but the authority lies with the military establishment.
"Such an arrangement cannot run anymore," Pakistan Tehreek-e-Insaf (PTI) chief warned while addressing the 'Rule of Law conference, held on Friday, according to The News International newspaper.
Khan blamed former Pakistan army chief General Qamar Javed Bajwa, stating that the uncertainty started the day his government was overthrown.
"Due to the decision of one person, the PTI-led government was toppled and the crisis started," the former Pak prime minister said.
The PTI chief was ousted from power through a no-confidence vote in the National Assembly in April 2022. He has blamed a US-led conspiracy for his ouster.
In an apparent reference to former army chief Bajwa, Khan said: "One person decided to change the (PTI) government and hatched a conspiracy."
He added that the coalition government had failed to tackle the economic crisis as "it does not have any plan" to restore the economy.
Khan said that never in the country's history had Pakistan faced a worse economic crisis than the one it "faces these days".
Earlier this week, Khan alleged that the federal government is determined to drive him out of politics. He even claimed that the coalition government is trying its best to disqualify him ahead of the general elections.
Referring to cases registered against him across the country, Khan said Thursday that fervent "efforts are being made to disqualify me from politics," in an interview with the UK broadcaster.
Khan said, "they are trying their best" to disqualify him ahead of the general elections in the country, adding that "new cases are being registered" against him every other day.
However, he said there is absolutely no case that can disqualify him. (ANI)
Read More: http://13.232.95.176/